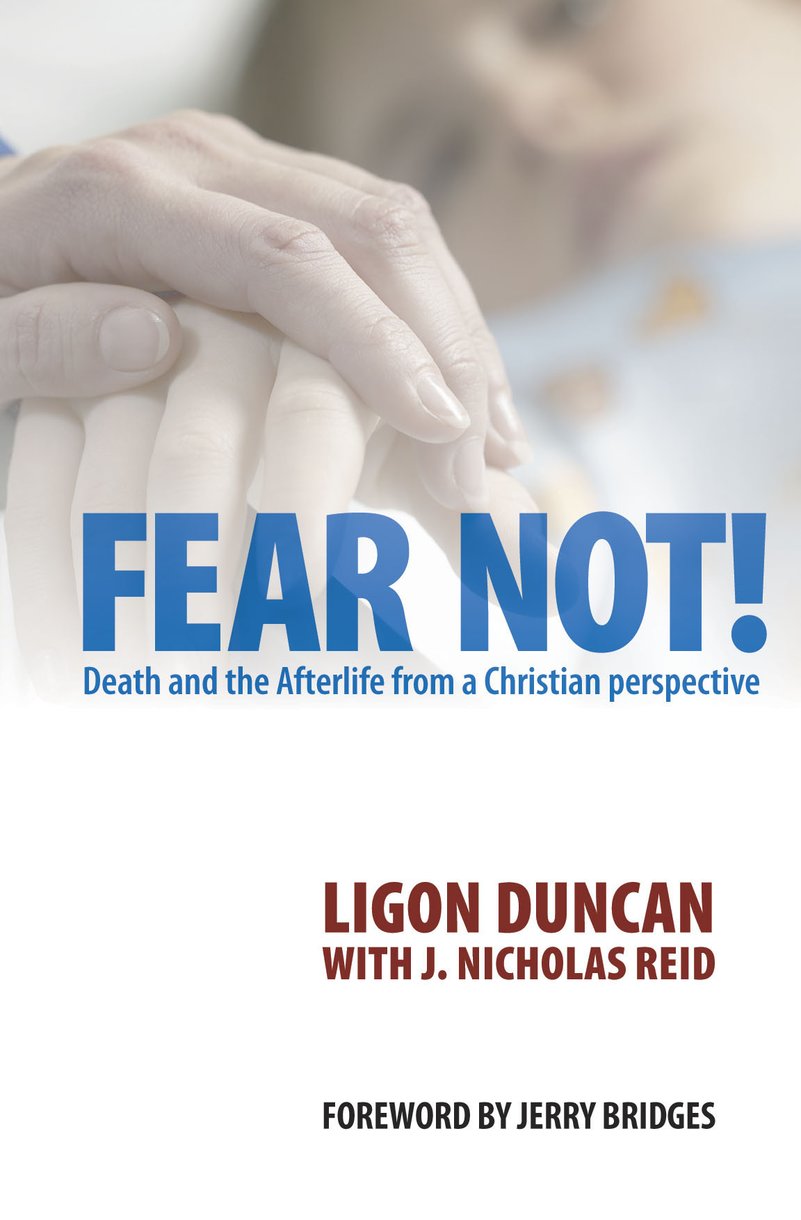 Released in the UK March 2010
Released in the US May 2010

Trade paperback | 96 Pages
9781845503581 • £6.99 $10.99

BISAC – REL067030
Fear Not!
Death and the Afterlife from a Christian Perspective
Ligon Duncan and J Nicholas Reid
"Fear Not!, which covers extensively all aspects of death, including what happens to believers immediately after death, the resurrection, the final judgment and then the eternal state...This is a book to inform and encourage every Christian. All of us will be edified by its pages. It is my pleasure to commend it to every Christian reader." Jerry Bridges in the foreword
Ligon Duncan
Ligon Duncan is the Chancellor and CEO of the Reformed Theological Seminary System where he is also John E. Richards Professor of Systematic and Historical Theology. Prior to his appointment he was Senior Pastor of First Presbyterian Church, Jackson, Mississippi.
J Nicholas Reid

Related Titles
9781845505974
£5.99 $8.99

9781527104747
£7.99 $12.99

9781781915066
£7.99 $11.99

9781845503437
£7.99 $11.99