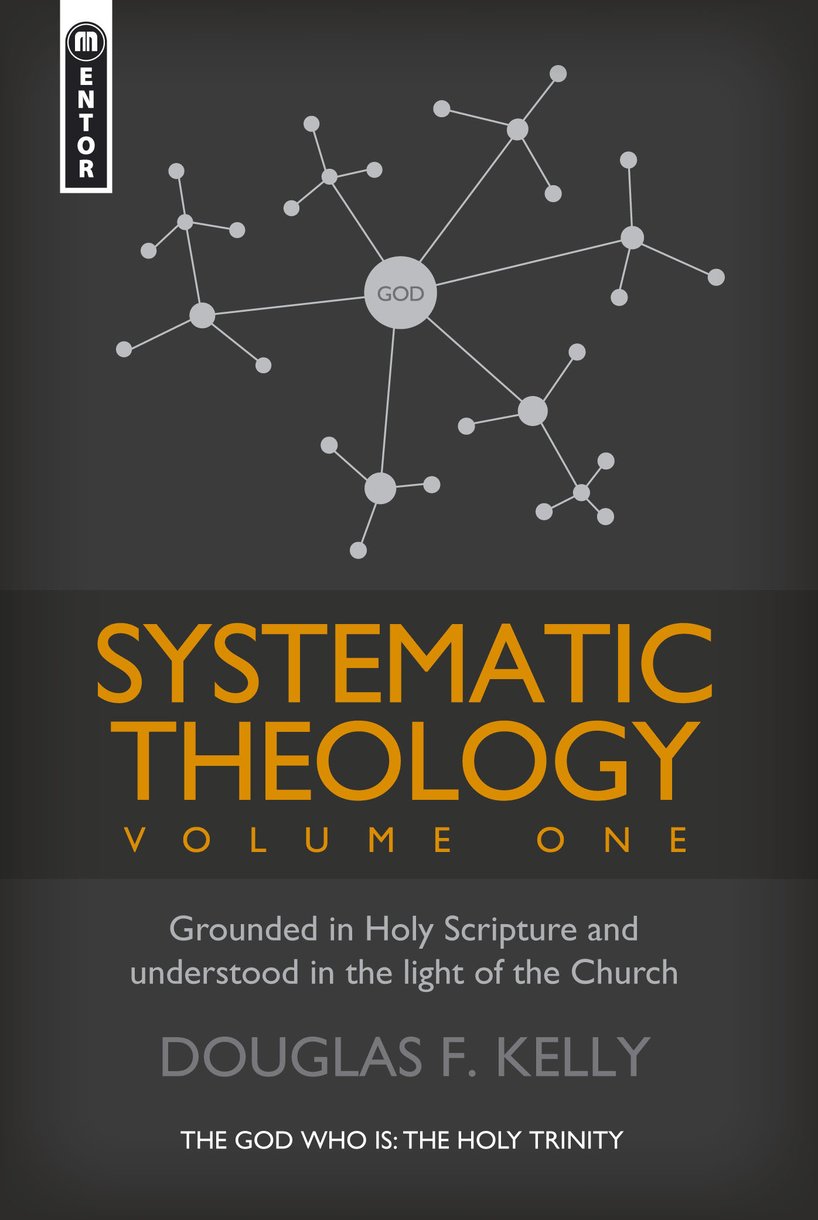 Released in the UK November 2008
Released in the US October 2009

Royale Hardback 234 X 156 | 640 Pages
9781845503864 • £24.99 $39.99

BISAC – REL067110
Systematic Theology (Volume 1)
Grounded in Holy Scripture and understood in light of the Church
Douglas F. Kelly
"I have written this first volume, thinking of my heritage as both Reformed and Catholic; gladly appropriating crucial insights of the whole people of God over the last two thousand years - Eastern Orthodox, Western Catholic, and Reformation Protestant - as they sought to live out the foundational truths of the inspired Word of God." Doug Kelly
Douglas F. Kelly
Douglas F. Kelly is the Professor of Theology Emeritus at Reformed Theological Seminary, Charlotte, North Carolina.
Related Titles
9781845500498
£32.99 $54.99

9781781919798
£12.99 $19.99

9781857926552
£11.99 $19.99
Mentor
If this first installment is any indication, Douglas Kelly's three-volume Systematic Theology is sure to set a new standard. Harvesting decades of steady scholarship and equally steady engagement in all facets of the church's life and ministry, Kelly displays the richness of the Christian Faith, particularly in its Reformed expression. Christians of all traditions will benefit greatly from the catholic breadth, appropriate but not bewildering depth, and exegetical insight of this remarkable work.
Michael Horton
J. Gresham Machen Professor of Systematic Theology and Apologetics, Westminster Seminary California, Escondido, California
I just now completed reading through the entire book you wrote Systematic Theology, vol. 1. I want to express my sincere appreciation for the quality work you have done. You show that you know ancient languages (Hebrew, Greek and Latin) as well as modern languages (French and German). You delve into the Christian fathers of the first few centuries and are familiar with the works of the Reformers and the latest books and articles on Systematic Theology. This is eminent scholarship that lies back of numerous years of study. You have done the Church a favor by writing this book and I personally thank you for this contribution. Excellent work!
Simon Kistemaker
Professor of New Testament Emeritus, Reformed Theological Seminary, Orlando, Florida
"Douglas F. Kelly is one of the English-speaking world's leading Reformed theologians. Here we begin to enjoy the fruits of his labors. What a feast it is. Few Protestant theologians in our day know the terrain of the doctrine of the Trinity, and the Person of Christ, as well as Professor Kelly... He is at his best when opening up to us the unrealized importance and glory of these foundational truths about our Savior God. For those who yearn for an orthodox Reformed catholicity, Kelly shows the way forward."
Ligon Duncan
Chancellor and CEO, Reformed Theological Seminary
"This is the fruit of decades of research, thought and teaching. Kelly's procedure is entirely sound; Scripture is his basis, the primary authority, but he engages throughout the past teaching of the church.. In this he follows in the footsteps of Calvin and the Westminster and the Westminster Assembly. His breadth of coverage is wide."
Evangelicals Now