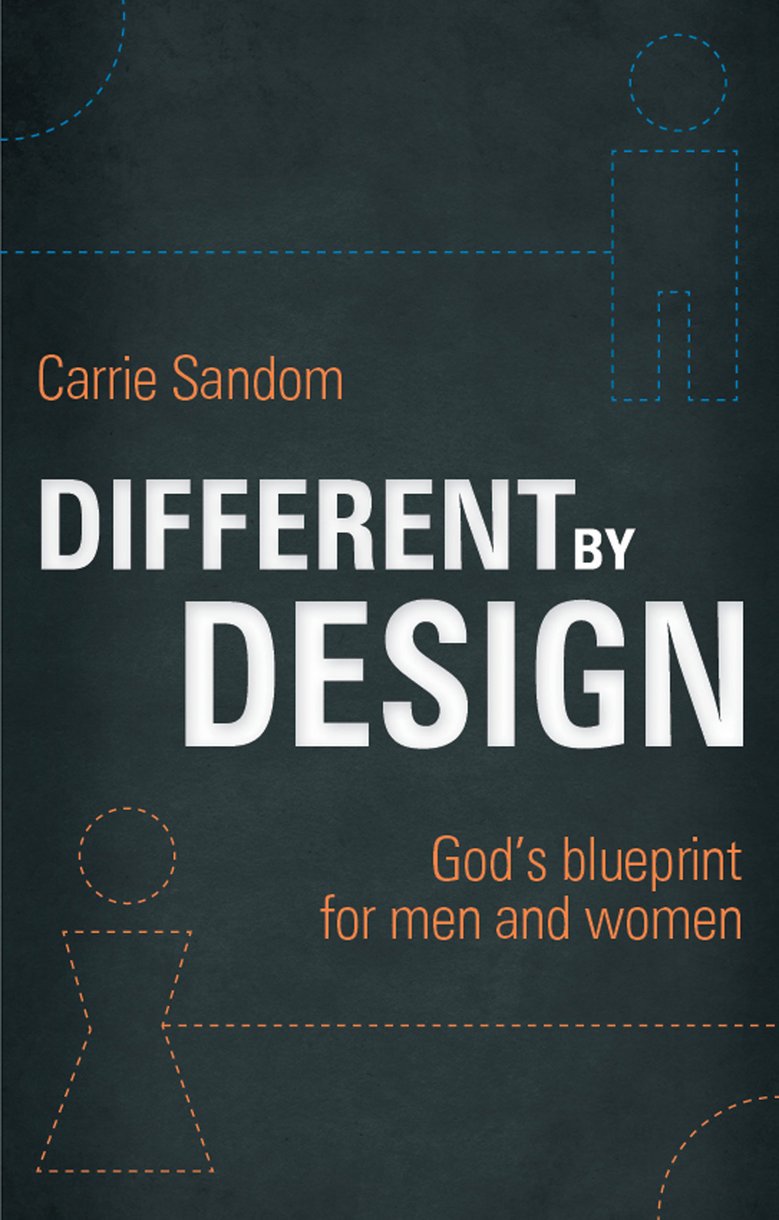 Released in the UK January 2014
Released in the US March 2014

Large trade paperback | 240 Pages
9781845507824 • £9.99 $14.99

BISAC – REL012110
Different By Design
God's blueprint for men and women
Carrie Sandom
Gender roles

Biblical masculinity and femininity

Feminism
Men and women are created in the image of God to reflect God's own nature and being to reflect the perfect equality, diversity, and unity of the Trinity. Carrie Sandom presents the Biblical view of gender roles for marriage, the church, and the workplace, and shows how they fit into a modern context.
Carrie Sandom
Carrie Sandom is Director of Women's Ministry at The Proclamation Trust.
Related Titles
9781527103313
£9.99 $12.99

9781527104419
£8.99 $11.99

9781857927207
£7.99 $14.99

9781781915516
£8.99 $14.99
Christian Focus
"Throughout the book, Carrie gives practical encouragements to live out our God-given roles, particularly in our families and churches, liberating us to be who God created us to be and inspiring us to do the work he created us to do. Males and females, whether single or married, will benefit from reading this book. May it help women, in particular, see the beauty and wisdom of God's design for our lives."
Keri Folmar
Author & Pastor's Wife from Dubai
"Different by Design is an impressive outline of the Bible's teaching on the sensitive subject of gender. Carrie's faithful handling of the Biblical text and its application today combines depth and clarity with simplicity and grace. She argues convincingly that the differences between men and women go much deeper than the biological and, far from being oppressive, the complementary nature of their relationship is part of God's loving design for human flourishing."
Vaughan Roberts
Rector of St Ebbe's, Oxford and Director of Proclamation Trust
Different by Design traces God's specific design for men and women in the Bible from its revelation, rejection and masking, to its restoration in the lives of those who seek to apply it. With practical insights and scenarios, women especially will find this resource both biblical and culturally relevant.
Margaret Kostenberger
Adjunctive instructor of Women's Studies, Southeastern Baptist Theological Seminary, Wake Forest, North Carolina