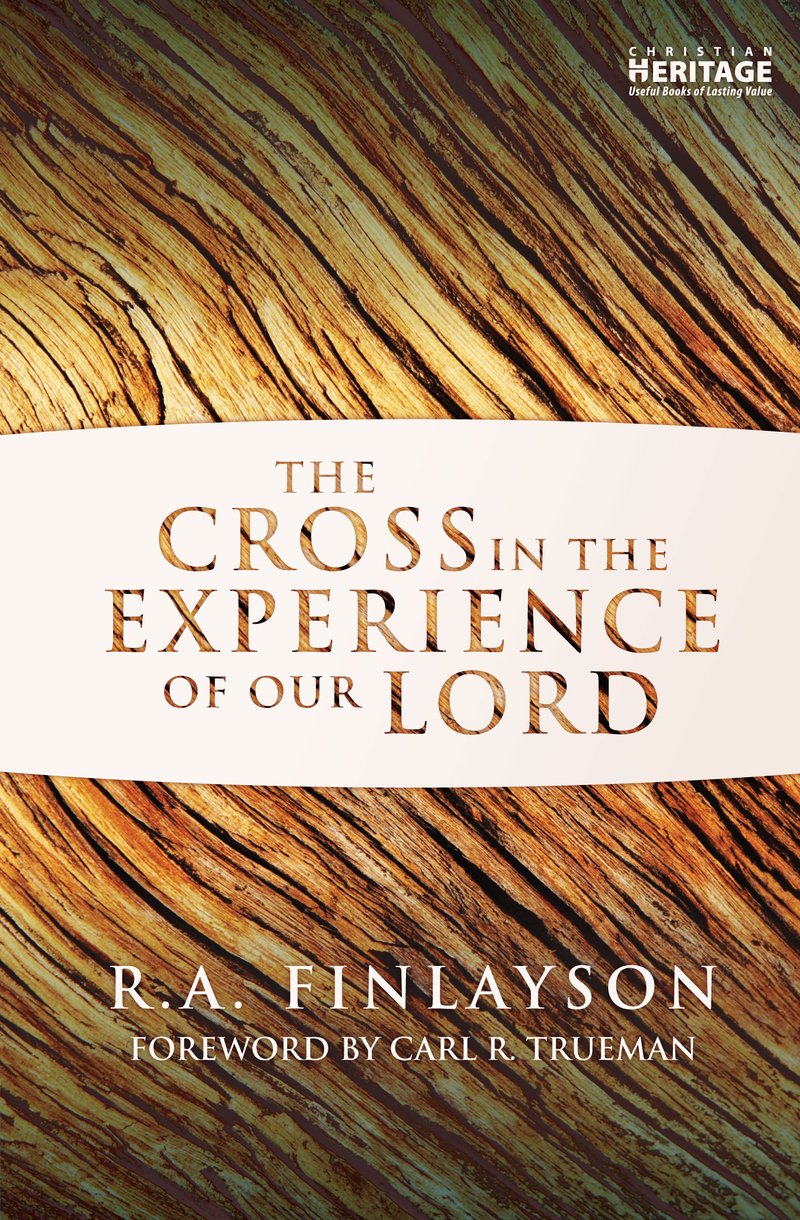 Released in the UK March 2013
Released in the US May 2013

Trade paperback | 112 Pages
9781781911495 • £5.99 $9.99

BISAC – REL067040
The Cross in the Experience of Our Lord
R. A. Finlayson
Focuses on the Saviour who died on the cross

Isaiah 53 and 2 Corinthians 4:3-6
The message of the Cross is central to the Christian faith. It is still relevant to us today. Finlayson explores the significance and the mystery of the cross focusing on 2 Corinthians 4:3-6 and Isaiah 53. The truth is applied in a most compelling manner, a manner which ensured that no reader can be left unmoved. Introduction by Carl R. Trueman.
R. A. Finlayson
Roderick Alick Finlayson was born in Lochcarron in 1895. After studying at the Free Church College, Edinburgh, from 1919 to 1922, he was minister in various Free Church congregations before returning to the College in 1946 to lecture in Systematic Theology, which he did for many years. Prof Finlayson went to Glory in February 1989.
Related Titles
9781857927702
£8.99 $14.99

9781845509514
£4.99 $7.99

9781527106369
£9.99 $12.99

9781781917701
£12.99 $19.99
Christian Heritage
"This invaluable book cannot fail to enrich our understanding and deepen our devotion to the Lord Jesus Christ."
Derek Prime
(1931–2020)Author and former pastor of Charlotte Chapel, Edinburgh
Three features deserve commendation. First of all, Finlayson's book is utterly biblical. Throughout the book the reader is given the Scripture's view of Christ and his cross. Furthermore, the reader is shown that Christ and his cross are throughout the Scriptures. While there is some effort made to draw a connection between each chapter, the reader is just as well off treating each chapter as a separate entity.

Secondly, the book contains an exciting combination of simplicity and profundity. Although a former professor of systematic theology at the Free Church College, Finlayson's insights into the death of the Saviour will prove helpful to both the preacher of the unsearchable riches and also to those who hear them preached.

Finally, the warmth with which these central truths have been investigated promotes within the reader a dissatisfaction with the often lazy and overworked cliché's glibly used. Any book that does that must be worth buying.

Evangelical Times
"Here is faithful preaching which seeks to go beyond the normal parameters of preaching on Christ and yet to remain faithful - indeed, more faithful by virtue of that fact - to the Christ not only of Paul but of the gospel narratives too."
Carl R. Trueman
Professor of Biblical and Religious Studies, Grove City College, Pennsylvania
"As we read, we can sit at the feet of a wonderful preacher who took delight in leading his hearers to see the glory of Christ crucified."
Allan Harman
Research Professor of Old Testament, Presbyterian Theological College, Melbourne, Australia