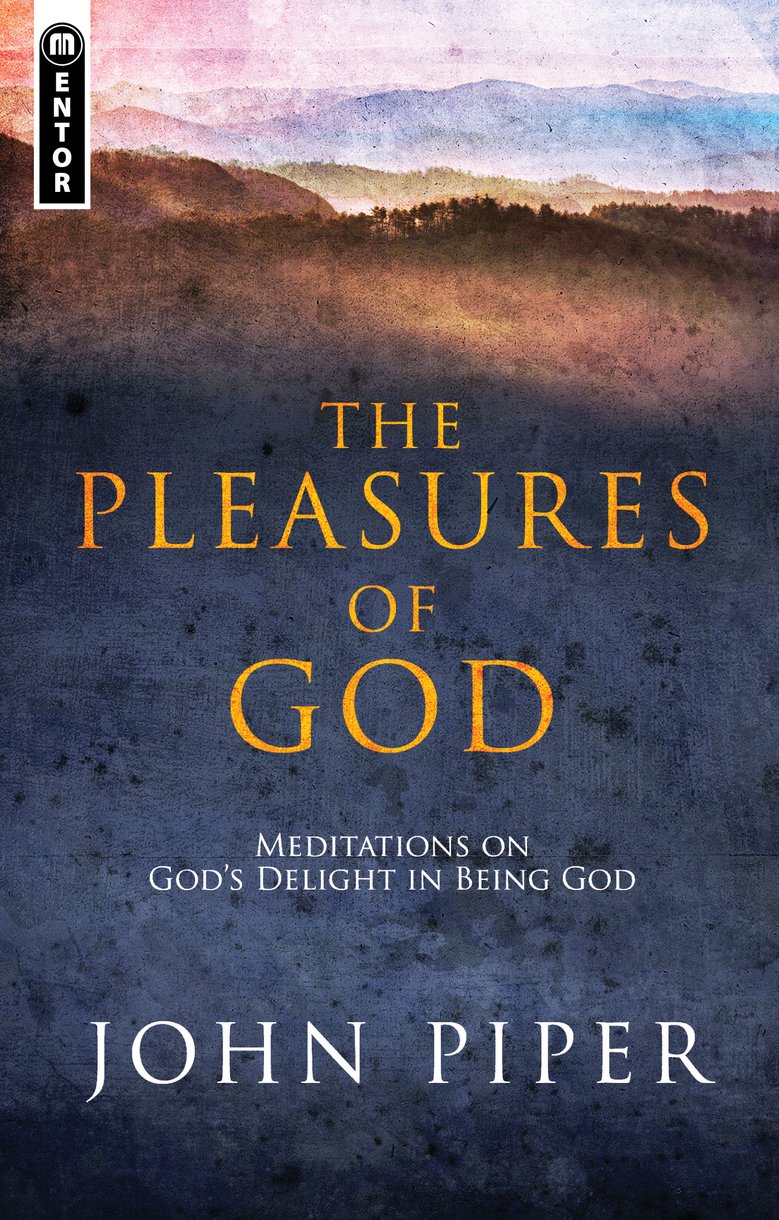 Released in the UK November 2013
Released in the US January 2014

Large trade paperback | 336 Pages
9781781912751 • £12.99 $0.00

BISAC – REL067000
The Pleasures of God
Meditations on God's Delight in being God
John Piper
Character of God

God's joy and delight

Joy and delight in the Christian life
God is the happiest being in the universe. To know him in his pleasures is to see him as he truly is. This is the proposition put forward by John Piper.
The things that make God glad are the measures of his greatness. John here studies 10 ways which God reveals gives him pleasure.
John Piper was reading through a classic book that was instrumental in the conversions of Charles Wesley and George Whitefield - ('The Life of God in the Soul of Man' by Henry Scougal ISBN 978 1 85792 105 2) when he came across a key that was to turn his life upside down. He read 'The worth and excellency of a soul is to be measured by the object of its love.'
John Piper
John Piper served as pastor of Bethlehem Baptist Church, Minneapolis, Minnesota for 33 years. He is the founder of desiringGod.org, a chancellor of Bethlehem College & Seminary, and he has written more than 50 books including Desiring God and Don't Waste Your Life.
Related Titles
9781871676389
£6.99 $9.99

9781781911082
£5.99 $8.99

9781527107731
£8.99 $12.99

9781845502287
£17.99 $27.99
Mentor
Here is a book that does not tell us what we must do to be God-centered; it simply is God-centered. Intoxicating.
D. A. Carson
Research Professor of New Testament, Trinity Evangelical Divinity School, Deerfield, Illinois
If I were on a desert island and could have only three books, in addition to the Bible, I'd choose Desiring God and The Pleasures of God by John Piper.
Sam Storms
Lead Pastor, Bridgeway Church, Oklahoma City, Oklahoma
Books have profound potential - particularly the one you hold in your hand.
C J Mahaney
Senior Pastor, Sovereign Grace Church of Louisville, Louisville, Kentucky
Run, don't walk, to buy this remarkable work.
Joni Eareckson Tada
Activist for the disabled and author of Joni, the award-winning Tell Me the Promises, and other classics