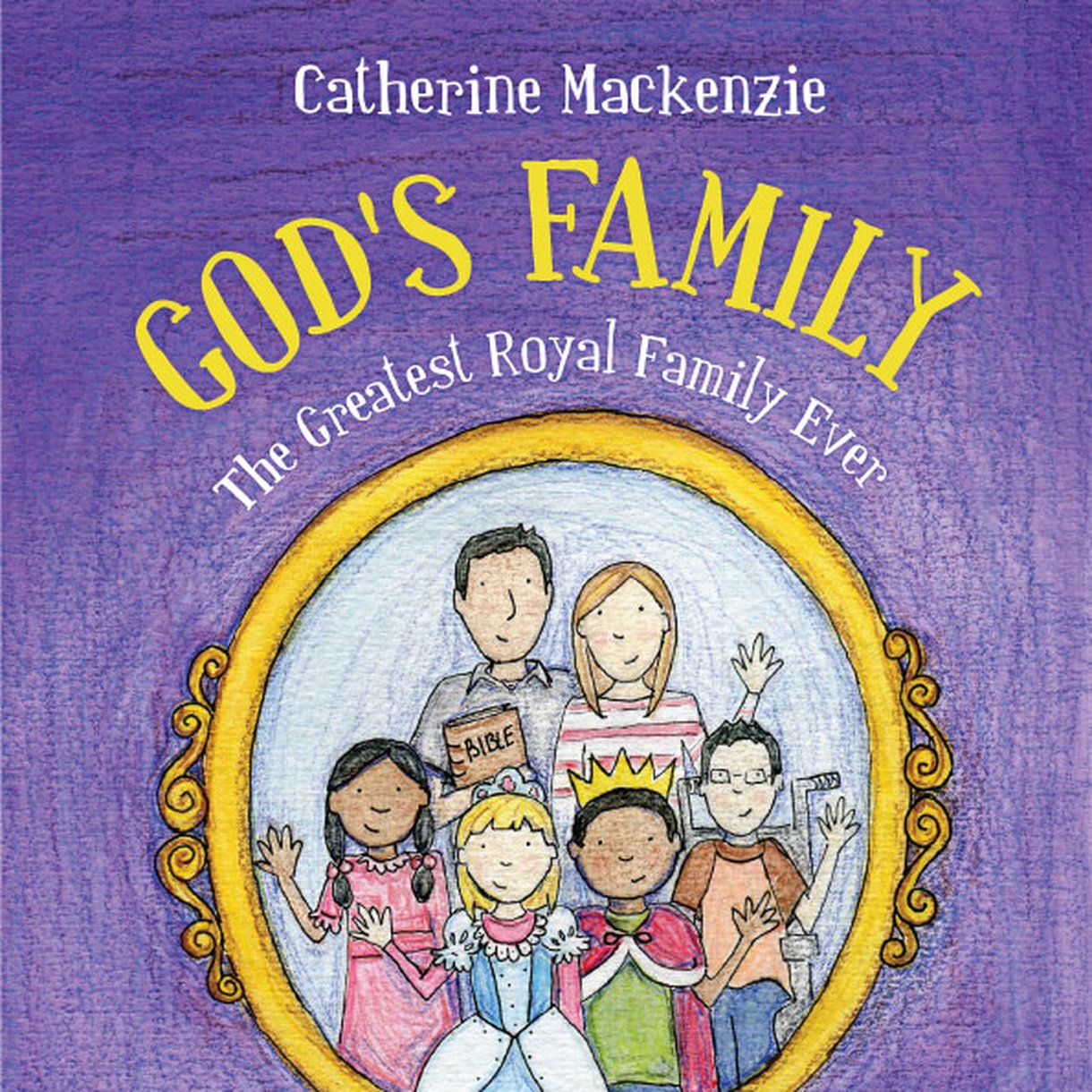 Released in the UK July 2014
Released in the US September 2014

Paperback | 24 Pages
Read to me: 2-4
Read Myself: 5-6
9781781913567 • £2.99 $4.99

BISAC – JNF049130
God's Family
The Greatest Royal Family Ever
Catherine MacKenzie
Helps children of all ages understand what it is to be a Christian

Ten lessons on the real 'Royal family'

Simple but powerful resource for children
Would you like to be in a royal family, living in a palace, wearing a crown and having a kingdom to rule over? Well there is a royal family that anyone can join and it's the greatest royal family ever - it's God's family.

The truth about how this family can be your family is in God's Word - the Bible.
Catherine MacKenzie
Catherine MacKenzie comes from Scotland and has written several biographies for young teens in the Trailblazers series as well as other titles for younger children. She is Editor for Christian Focus' children's imprint, CF4Kids.
Related Titles
9781845507503
£4.99 $7.99

9781857923551
£0.7 $0.99

9781781911204
£5.99 $8.99

9781527101166
£2.99 $3.99
CF4Kids
Treat your children like royalty by reading them this little book which will introduce them to the family of God.
Tim Challies
Blogger at www.challies.com
Absolutely love it! It is simple but thorough in helping children of all ages understand what it means to become a Christian.
Connie Dever
Wife of Mark Dever, Senior Pastor, Capitol Hill Baptist Church, Washington D.C.
God's Family will capture your children's imaginations, educate their minds and reach their souls.
Marty Machowski
Pastor, Author of The Gospel Story Bible and the Gospel Story Curriculum
In ten lessons that will connect with young princes and princesses everywhere, Catherine Mackenzie explores the royal treasure that is ... God's grace.
Jared Kennedy
Family Pastor, Sojourn Community Church in Louisville, Kentucky