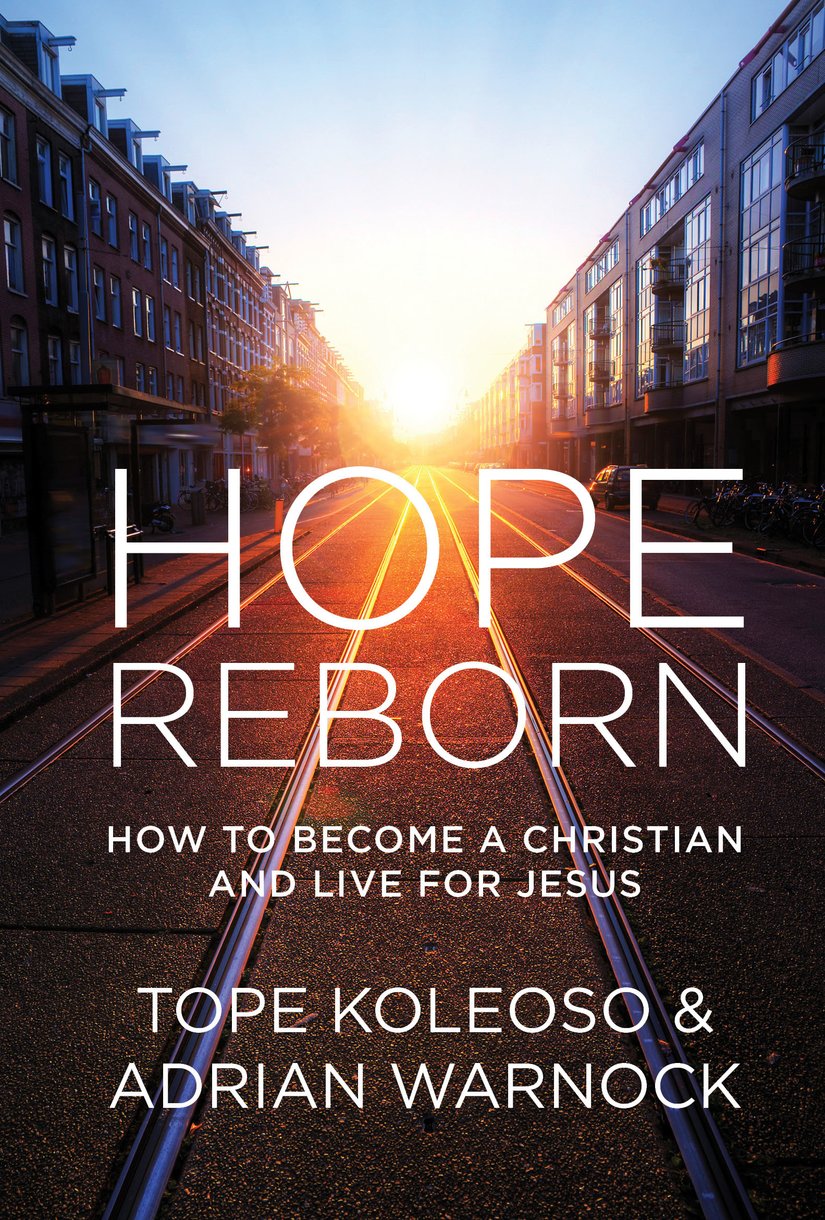 Released in the UK September 2014
Released in the US November 2014

Trade paperback | 128 Pages
9781781914304 • £5.99 $8.99

BISAC – REL030000
Hope Reborn
How to Become a Christian and Live for Jesus
Tope Koleoso and Adrian Warnock
Focuses on the central message of the Bible

Includes a practical step by step guide on how to become a Christian

Great resource for Christians and for evangelism
Everyone is looking for hope and meaning in life. Are you sure that you really are a Christian and will live forever with Jesus? If you have drifted away, this book encourages you to come back and find certain hope.
Tope Koleoso
Tope Koleoso is the lead pastor of Jubilee Church, London. Tope is also involved in planting and supporting other churches internationally.
Adrian Warnock
Adrian Warnock serves on Jubilee?s leadership team, and is also author of Raised With Christ. He is a medical doctor, currently working in clinical research. Adrian blogs at adrianwarnock.com.
Related Titles
9781527103252
£2.5 $2.99

9781781918692
£7.99 $12.99

9781857924350
£5.99 $8.99

9781845505127
£5.99 $8.99
Christian Focus
I predict this is going to be a very significant resource for the global church.
Bob Roberts Jr
Founder and Pastor, Northwood Church, Keller, Texas.
If you are a Christian, this book will help you know and share your faith. And, if you're not, it's a great guide to understand what it means to be a follower of Jesus. I commend them and Hope Reborn to you.
Ed Stetzer
Billy Graham Chair, Wheaton College, Wheaton, Illinois
Don't make the mistake of thinking this book is for the new Christian only. You will find your love for the gospel growing afresh as you read its pages.
Jack Hayford
Founding Pastor, The Church On The Way, Los Angeles, California
People are often saved through a fragment of truth. What comes next is vital. Here is instruction not only to establish Christians in their new identity but also to provide a path to effective Christian living.
Terry Virgo
Founder of Newfrontiers and well-known Bible Teacher, London