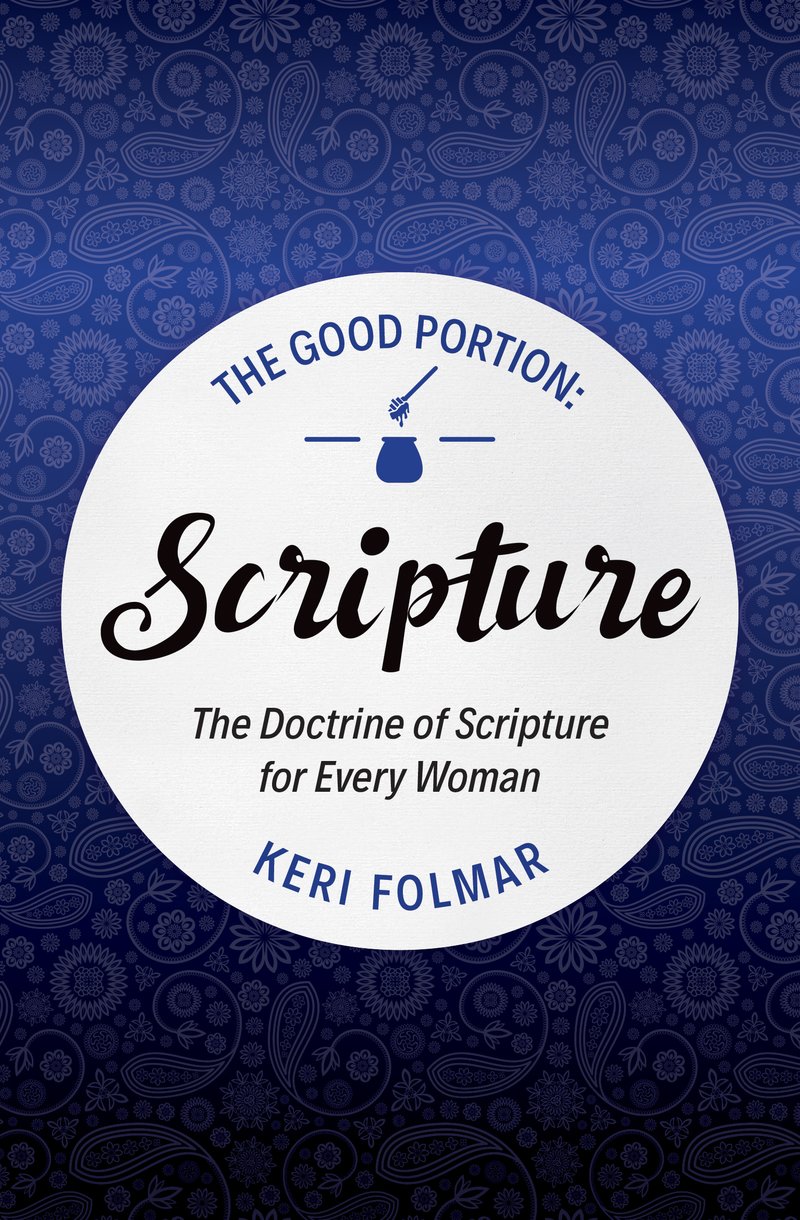 Released in the UK April 2017
Released in the US June 2017

Trade paperback | 192 Pages
9781781919781 • £7.99 $12.99

BISAC – REL012130
The Good Portion – Scripture
The Doctrine of Scripture for Every Woman
Keri Folmar
First title in a new, ten–part doctrine series

Written specifically for women

Be challenged and captivated by biblical theology
The Good Portion is a series written specifically for women to immerse themselves in the depths of Christian doctrine. God created us to enjoy knowing Him – there is always so much more to be discovered and enjoyed!

The Bible speaks about itself in evocative language – a light to the path, a balm to the flesh, sweeter than honey. It is more than a formula – it is the heartbeat of a Christian. This first title in The Good Portion series addresses the nature of the Scriptures as God's revelation and discusses the characteristics of the Bible.
Keri Folmar
Keri Folmar is the wife of John Folmar (pastor of the United Christian Church of Dubai) and the mother of three engaging teenagers. She loves teaching women's Bible studies and has written three herself: Joy! on Philippians, Faith on James, and Grace on Ephesians. She has also contributed to Word–Filled Women's Ministry and the ESV Women's Devotional Bible.
Related Titles
9781845507756
£9.99 $14.99

9781527100329
£7.99 $12.99

9781527106079
£14.99 $19.99

9781527101111
£7.99 $12.99
Christian Focus
This is a book to deepen confidence in the reliability of the Bible, increase the appetite to understand its message and motivate the reader to live its liberating truth.
David Jackman
Past President, The Proclamation Trust, London
Keri writes with a rare blend of doctrinal precision, feminine insight, rich historical and international illustrations, and astute contemporary applications. We can't wait for the ladies of our church to dive into this treasure chest together!
Tim and Michelle Cantrell
Antioch Bible Church and Shepherds' Seminary, Johannesburg, South Africa
The Good Portion: Scripture reminded me of the great value of God's Word for all of life, even in the most mundane moments of my days. If you love God's Word, or want to grow in your understanding of God's Word, this book is for you.
Courtney Reissig
Author of 'Teach Me to Feel: Worshipping Through the Psalms in Every Season of Life'
This book is a serious theology of scripture and at the same time easy to read and comprehend. We would highly recommend.
Harshit and Malini Singh
Zion Church and Pastoral Training Center Lucknow, India