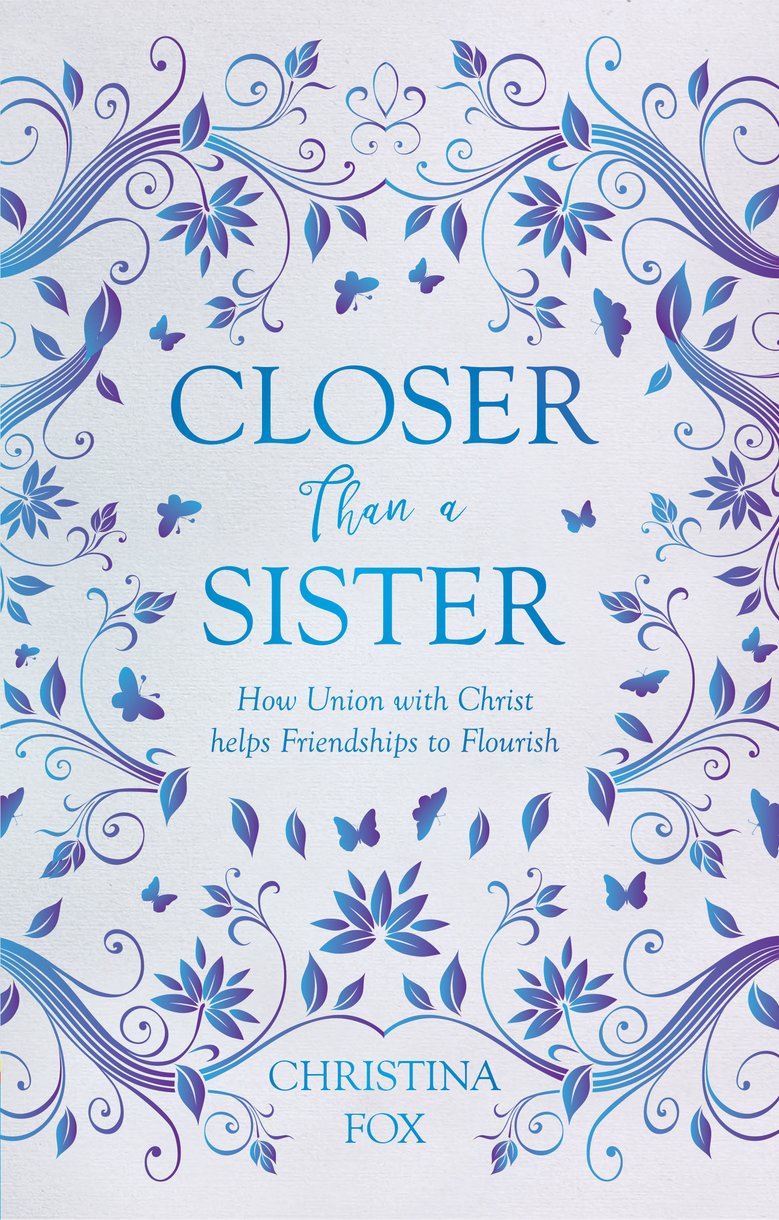 Released in the UK August 2017
Released in the US October 2017

Trade paperback | 192 Pages
9781527100329 • £7.99 $12.99

BISAC – REL012130
Closer Than a Sister
How Union with Christ helps Friendships to Flourish
Christina Fox
Theological foundation of Christian friendship

The richness of engaging in a community of Christian sisters

The challenges of pursuing these relationships
We live in an age where 'friendships' are prolific and contact is constant. But are all of these people really our friends? The bond of Christian friendship is different. Built on our unity with Christ, these are real life, flesh and blood relationships – both sacred and sacrificial. Christina Fox offers insight into how we can weave friendships that last through any season and reflect Christ to the world.
Christina Fox
Christina Fox is a blogger at www.christinafox.com where she chronicles her faith journey. She writes for a number of Christian ministries and publications including Desiring God and The Gospel Coalition. She lives with her husband and two sons.
Related Titles
9781781917282
£8.99 $12.99

9781781919781
£7.99 $12.99

9781527101111
£7.99 $12.99
Christian Focus
In her latest book, Closer Than A Sister, Christina Fox through the use of biblical teaching, personal example, and practical teaching takes her readers by the hand and guides them through what the biblical and normal Christian life is like in the local church and outside of it.
Dave Jenkins
Director Servants of Grace Ministries
Christina Fox has written a beautiful and helpful book outlining a biblical definition of friendship and pointing us towards the one Friend who will never leave us or forsake us. If you want to become a better "sister-friend" or find yourself longing for a friend, this book will encourage your soul.
Courtney Reissig
Author: 'The Accidental Feminist: Restoring Our Delight in God's Good Design' and 'Glory in the Ordinary: Why Your Work in the Home Matters to God'
Everything Christina writes is clear on the gospel and passionately explains the truth that Jesus is both Lord and Christ and what that means for our lives.
Gloria Furman
Pastor's wife, Mom of four, Author of 'Missional Motherhood' and 'Alive in Him'
Closer than a Sister skillfully blends the glorious life-giving colors with the lackluster life-taking contrasts into a vivid portrait of gospel friendship.
Karen Hodge
PCA Coordinator of Women's Ministry; Author of Transformed: Life–taker to Life–giver