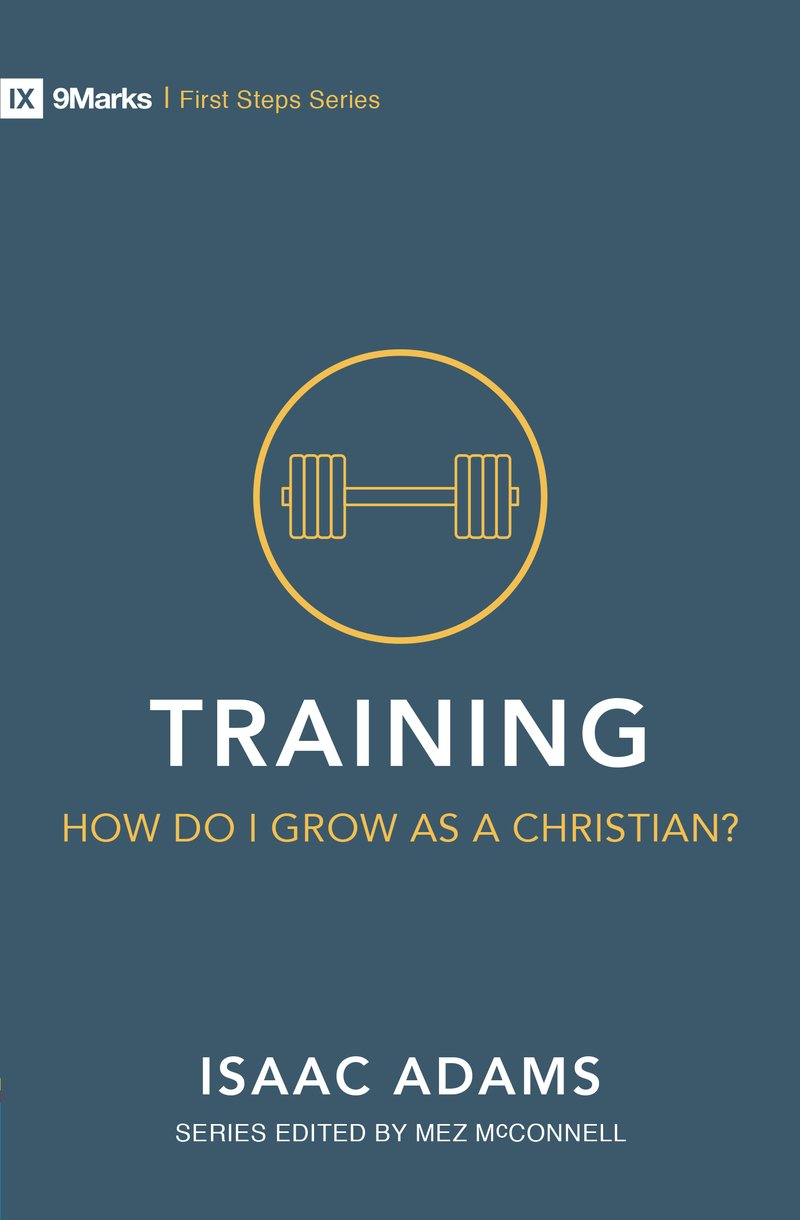 Released in the UK November 2019
Released in the US November 2019

Trade paperback | 128 Pages
9781527101029 • £5.99 $8.99

BISAC – REL030000
Training – How Do I Grow as A Christian?
Isaac Adams
Part of the First Steps series

For new Christians

How to live a godly life
The Christian life is many things, so it can be hard to know how exactly we should live it. Training is a guide to show new Christians just that—how you should live and grow. Walking through the basic spiritual disciplines, Training uses short stories to show how you can love God and your neighbor. What does it look like to follow Jesus, listen to God, talk to God, love your spiritual family and love the lost? That's what this book is all about.
Isaac Adams
Isaac Adams received his Master of Divinity degree from the Southern Baptist Theological Seminary, and now serves as a pastor at Capitol Hill Baptist Church in Washington DC, where he lives with his wife and two children. He is the founder of United? We Pray, a ministry dedicated to prayer for racial divisions in churches.
Related Titles
9781527101012
£5.99 $8.99

9781527104266
£5.99 $8.99

9781527103054
£5.99 $8.99
Christian Focus
… readers will be spurred on to work hard to be more like Christ, leaning and trusting on the abundant grace available for us. I pray that the Lord will use this book to help believers all over the world to grow in godliness and maturity.
Harshit Singh
Pastor, Satya Vachan Church (True Word Church), India
Pastor Isaac Adams has written a book about important matters. What's more, it's a book that is true, good, simple and clear, filled with very practical advice for the new Christian. Some of this teaching is too rare today. And it is accompanied by a story with some surprising depth. All in all, a tool worth knowing about and using.
Mark Dever
Senior Pastor, Capitol Hill Baptist Church and President, 9Marks.org, Washington, DC
We cannot force God to give us his grace, but we can position ourselves along the paths where he loves to give it. Let Isaac Adams be your guide to spiritual growth as a divine gift—and a calling for all who claim the name of Christ.
David Mathis
Executive Editor, desiringGod.org; Pastor, Cities Church, Minneapolis/St Paul
Isaac Adams' plainly spoken and biblically sound workbook interrupts the cycle of "discipleship apathy," and gives us ample skills in prayer, evangelism, church, community, and more. We all could use a refresher course in Training, and heed his exhortation to 'train for eternity' by helping each other live more wisely today.
K. A. Ellis
Director, The Center for the Study of the Bible and Ethnicity, Reformed Theological Seminary, Atlanta, Georgia