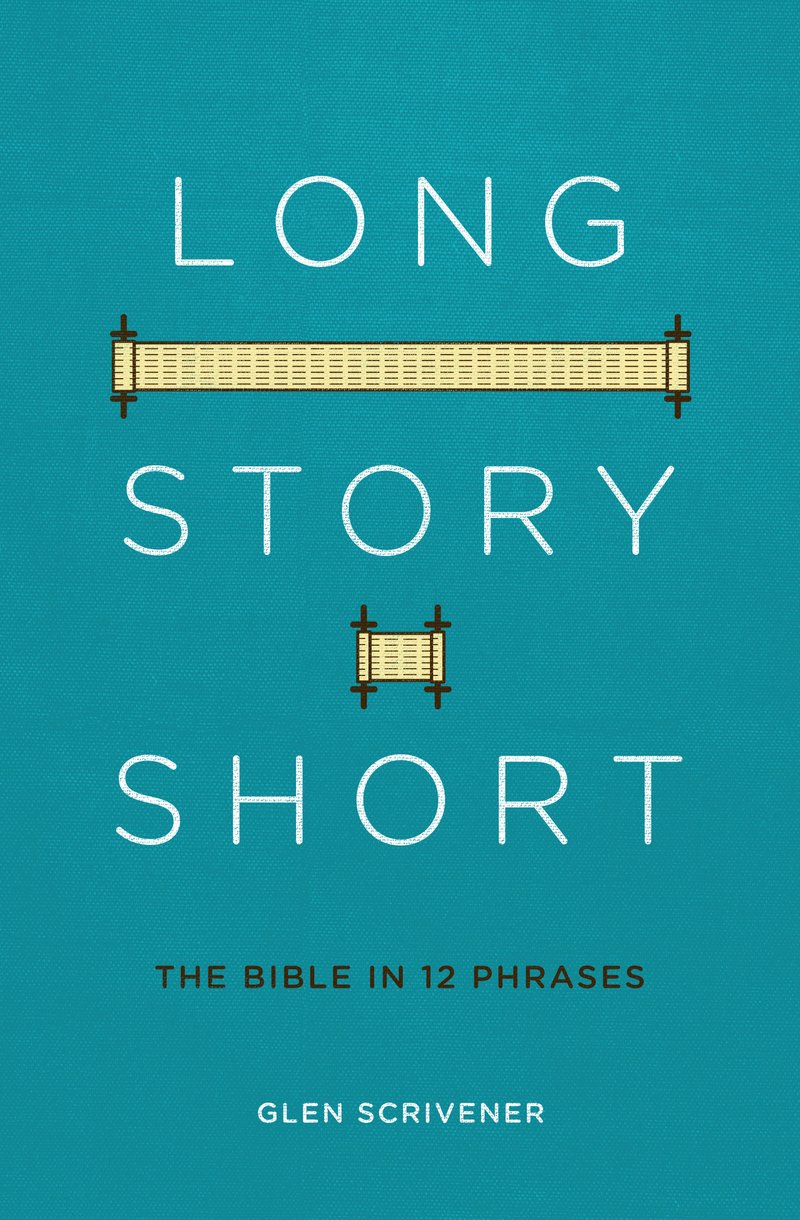 Released in the UK August 2018
Released in the US October 2018

Trade paperback | 176 Pages
9781527101760 • £7.99 $12.99

BISAC – REL012120
Long Story Short
The Bible in 12 Phrases
Glen Scrivener
Covers whole Bible – from Genesis to Revelation

Introduction to Story of the Bible

Great for Anyone with No Prior Bible Knowledge
The Bible is a big book and reading it can seem a bit daunting, especially if you're not sure where to start. It's also a very important book. Is has had a huge impact on the world – socially, morally, politically – and even on the language we use. This book is structured around 12 phrases that come from the Bible and uses them to explain the whole story – from the first book (Genesis) to the last book (Revelation). If you want to find out what the Bible is all about, and why it has changed the world, this book is for you.
Glen Scrivener
Glen Scrivener is Director and Evangelist at Speak Life, an organisation that exists to revive Christians, resource the church and reach the world with the good news of Jesus. He is married to Emma, and they have a daughter, Ruby.
Related Titles
9781527100275
£8.99 $14.99

9781527101517
£4.99 $7.99

9781781917671
£5.99 $8.99
Christian Focus
This short book is a brilliant overview of the whole Bible story, covering the major plot points without getting lost in the weeds. Ideal for non–believers and new believers, Glen's knack for avoiding insider jargon shines. Filled with fresh insight and vivid prose, there were moments I forgot I had encountered this epic story before.
Matt Smethurst
Managing Editor, The Gospel Coalition
Enjoy these twelve stepping stones and you are going to want to blow the dust off your Bible. More than that, you are going to be surprised how much you want to get to know the hero of the story himself!
Peter Mead
Director of Cor Deo, an innovative mentored ministry training program
Classic Scrivener. Simple without being simplistic, smart without being smug, bubbling over with ideas but never losing sight of the person at the centre of it all. Glen doesn't assume you think any of this stuff is true, but be warned: he has a gift for making you wish it were.
Barry Cooper
Author & Co–Founder of Christianity Explored Ministries
The gospel is a powerful drama of a great fall and a heroic rise. Glen Scrivener adds color and context to the beautiful story of redemption found in the Bible. This book will contribute to your love for all that was accomplished through the living, dying, and rising of Jesus of Nazareth
Dan DeWitt
Author of Life in the Wild & Associate Professor of Applied Theology and Apologetics, Cedarville University, Ohio