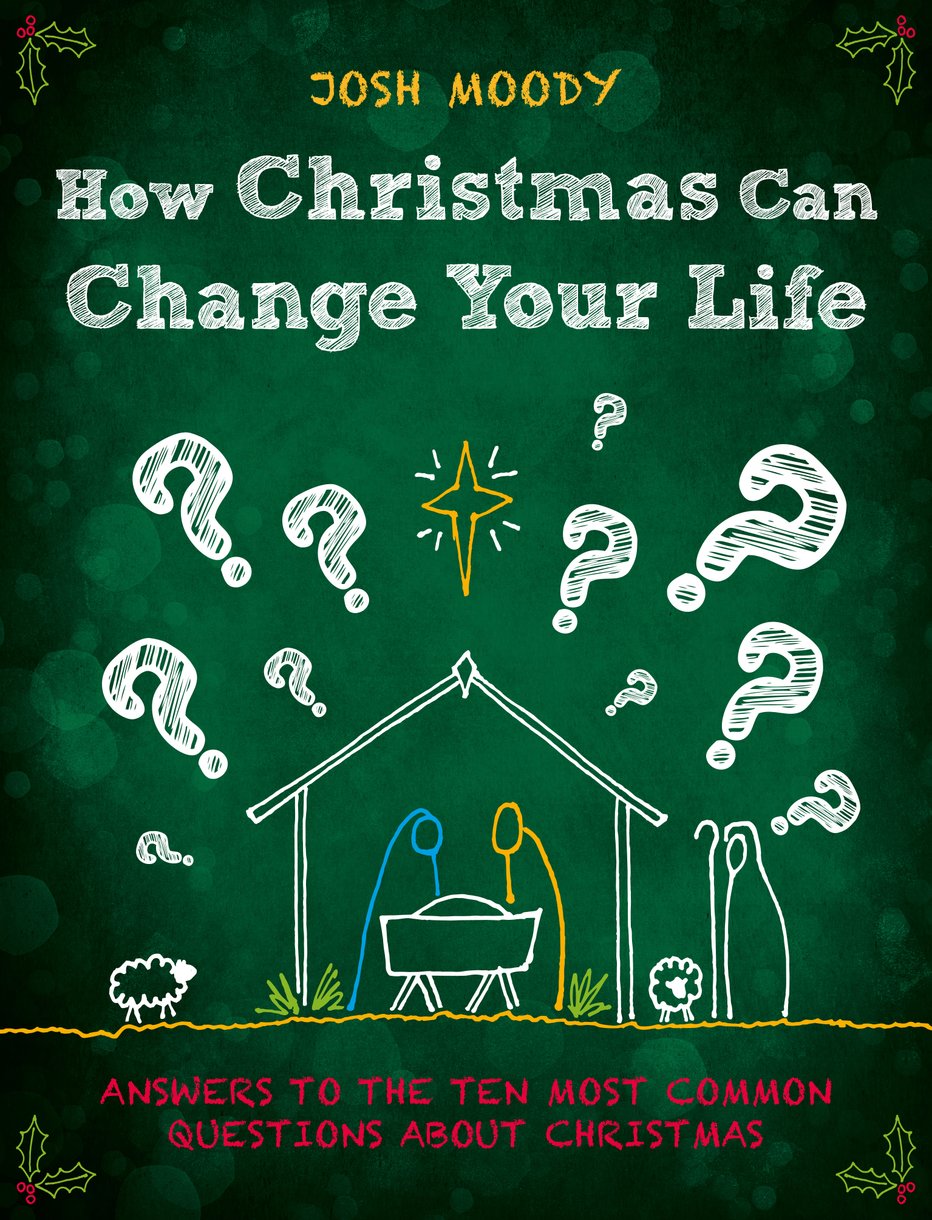 Released in the UK October 2019
Released in the US October 2019

Paperback | 112 Pages
9781527104082 • £4.99 $7.99

BISAC – REL012120
How Christmas Can Change Your Life
Answers to the Ten Most Common Questions about Christmas
Josh Moody
Points to the true joy of Christmas

Easy to read question and answer format

For someone who isn't a Christian yet
Can Christmas Help Me With My Problems? Is Christmas Merely 'Chestnuts Roasting on an Open Fire'? How Can Christmas Make Me Happy Forever? Is Christmas Just Getting 'Cool Stuff'? Why Should I Care About Baby Jesus? What Is the Magic of Christmas? Can I Have Christmas All Year Round? Is Christmas Any Different From Other Holiday Programs? Did It Really Happen? Should I Go To Church At Christmas?
Josh Moody takes the ten most commonly asked questions about Christmas, and shows that better than all the happiness is the true joy of Christmas.
Josh Moody
Josh Moody is Senior Pastor of College Church in Wheaton, Illinois.
Related Titles
9781527101517
£4.99 $7.99

9781781916117
£4.99 $7.99

9781527103368
£7.99 $9.99
Christian Focus
How we view Christmas is often directly connected to how we view the Savior and the Gospel message. As someone that loves and sometimes over–sentimentalizes Christmas, I found myself very refreshed and challenged to think more deeply. This book is bold, wise, and fun – and I'm confident it will increase your love for Christmas, and your love for Jesus every day of the year.
Kevin Palau
President, the Luis Palau Association
The birth of Jesus Christ radically changed the course of human history. Yet multitudes of people, both within and without the church, have a view of Christmas marked more by sentimentality than by the Scriptures. How Christmas Can Change Your Life provides a trustworthy guide to understanding the real meaning of Christmas.
Al Jackson
Pastor, Lakeview Baptist Church, Auburn, Alabama
'Christmas is not sentimental, it is instrumental.' Josh Moody helps us see that Christmas doesn't need to be only a time of hurried traditions and exhausting activity, it can be a season God uses to change our lives. This book will help you thoughtfully celebrate the true magic of Christmas: God making peace with us through the incarnation of Christ.
Heather Winslow LeFebvre
Author of 'The History of Christmas: 2,000 Years of Faith, Fable and Festivity'