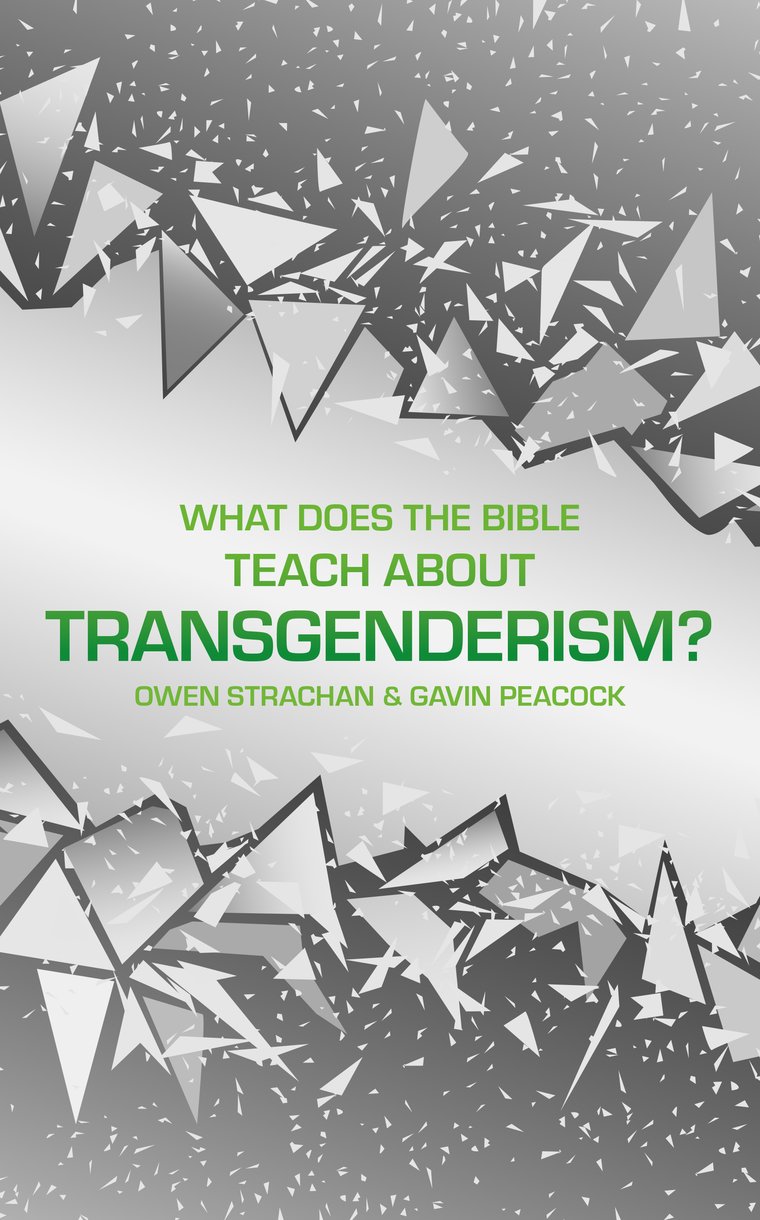 Released in the UK May 2020
Released in the US May 2020

Pocket hardback | 176 Pages
9781527104785 • £6.99 $8.99

BISAC – REL012120
What Does the Bible Teach about Transgenderism?
A Short Book on Personal Identity
Gavin Peacock and Owen Strachan
Biblical approach to gender identity

Hope for everyone

3rd in sexuality and identity trilogy
People all around us are seeking wholeness and happiness and acceptance. But if we seek them in the wrong places, we will surely reap calamity. This is what's happening today in the LGBTQ movement. People are being told that if they follow their deepest instincts and desires, they'll be whole and happy and affirmed. But this is not true. Peacock and Strachan delve into what God's Word says about gender identity.
Gavin Peacock
Gavin is associate pastor at Calvary Grace Church of Calgary, and the Director of International Outreach for CBMW. He played football professionally for Chelsea and Newcastle Utd.
Owen Strachan
Owen is Associate Professor of Christian Theology at MBTS in Kansas City, Missouri. He is the Director of the Center for Public Theology at MBTS and author of 'Reenchanting Humanity: A Theology of Mankind'.
Related Titles
9781527104778
£6.99 $8.99

9781527104761
£6.99 $8.99

9781781917640
£7.99 $10.99
Christian Focus
The terrible times of the last days are dominated by 'feel good' culture which has misled millions onto the destructive super–highway of illicit sex in its different forms. From Scripture, research and the experiences of individuals Peacock and Strachan expose the lies that tried and tested societal norms are bad and 'follow your heart' is good. This series is humble and hard–hitting – saying what needs to be said but which many Christian leaders have been afraid to say. However, this is no mere condemnatory diatribe pointing the finger. These pages are full of compassion. There is practical help for those struggling and a triumphant note that though sexual sin is overwhelming the power of the Lord Jesus Christ is greater. This is a very valuable piece of work.
John Benton
Director of Pastoral Support, The Pastors' Academy, London Seminary, London, UK & Managing Editor, Evangelicals Now
In a world where sex has become everything, anything, and nothing, Strachan and Peacock do a masterful job at helping the church recover and keep a Biblical theology of sexuality. In a sex–crazed world, here are wise words that are timely, truthful, and transformative!
Philip De Courcy
Senior Pastor of Kindred Community Church, Anaheim Hills, California
This series directly applies biblical truth to urgent matters of human sexuality, and does so with both pastoral sensitivity and theological integrity. All too often the church fails to respond to sexual sin with both compassion and clarity. This series does both, and does so with courage, verve, and an ever–present reminder that Jesus Christ is making all things new.
David Talcott
Assistant Professor of Philosophy, The King's College, New York City
This biblically–centered and theologically–robust series on biblical sexuality is a tour de force. If you struggle with sexual sin, deal with questions about sexuality in your current ministry context, or desire to learn more about such issues, this trilogy of books is for you.
Dustin W. Benge
Senior Fellow, The Andrew Fuller Center for Baptist Studies & Professor, Munster Bible College, Cork, Ireland