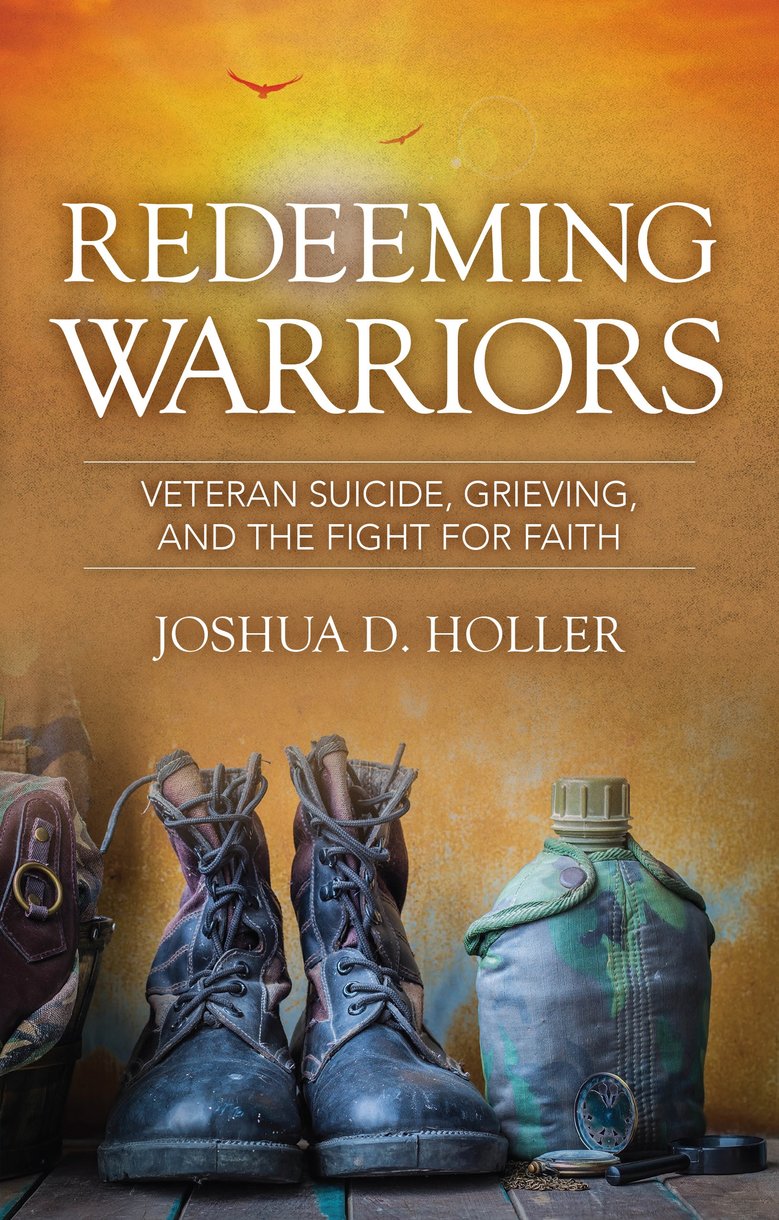 Released in the UK November 2020
Released in the US November 2020

Large trade paperback | 304 Pages
9781527105867 • £11.99 $15.99

BISAC – REL012010
Redeeming Warriors
Veteran Suicide, Grieving, and the Fight for Faith
Joshua D. Holler
Written by veteran and pastor

Tells stories of veterans who have committed suicide

Redemption through relationship with God
Twenty–two veterans take their own lives every day. The word 'tragic' only begins to describe the brokenness of this painful reality. Josh Holler, Marine Corps veteran and pastor, argues that veteran suicide is not primarily a problem born out of exposure to combat and PTSD, but out of a broken relationship between people and God. He tells some of the stories of men he has known and addresses the reality of the reason veteran suicide is such a problem.
Joshua D. Holler
Joshua is a Marine Corps veteran and deployed to Iraq twice between 2007–2009 with 1st Battalion 7th Marine Regiment. He is a pastor at First Baptist Church of Duncan in Duncan, Oklahoma, where he lives with his wife and children.
Related Titles
9781845505455
£11.99 $19.99

9781527103863
£11.99 $16.99

9781527104679
£7.99 $10.99

9781781916445
£8.99 $14.99
Christian Focus
... offers invaluable insights for Christians concerned with understanding and assisting veterans struggling with grief and loss of identity.
Mark R. Amstutz
Professor Emeritus, Wheaton College, Wheaton, Illinois CDR, U.S. Naval Reserve (r)
... helpfully examines the issues, considers the situation, and suggests practical ways to help those at risk—and he does so from a biblical foundation. Read and share this book.
Lt.Col. Karl Johnson, USMC (Ret.)
Director, C.S. Lewis Institute, Chicago & Senior Advisor, Ravi Zacharias Intl. Ministries
... an important resource for greater understanding and empathy. May it equip many to minister with compassion to those at risk and to walk alongside those who have suffered loss.
Albert Y. Hsu
Author of 'Grieving a Suicide: A Loved One's Search for Comfort, Answers, and Hope'
... an intriguing blend of raw military stories and relevant spiritual truth. Additionally, he tackles the serious issue of Veteran suicides with compassion, wisdom, creativity and empathy. He offers hope for Vets struggling with life itself as he provides a positive path forward for them. This is a great book for someone thinking about joining the military, too. It will open their eyes to the life of a Warrior.
Douglas E. Lee
Chaplain (BG), US Army (Ret)