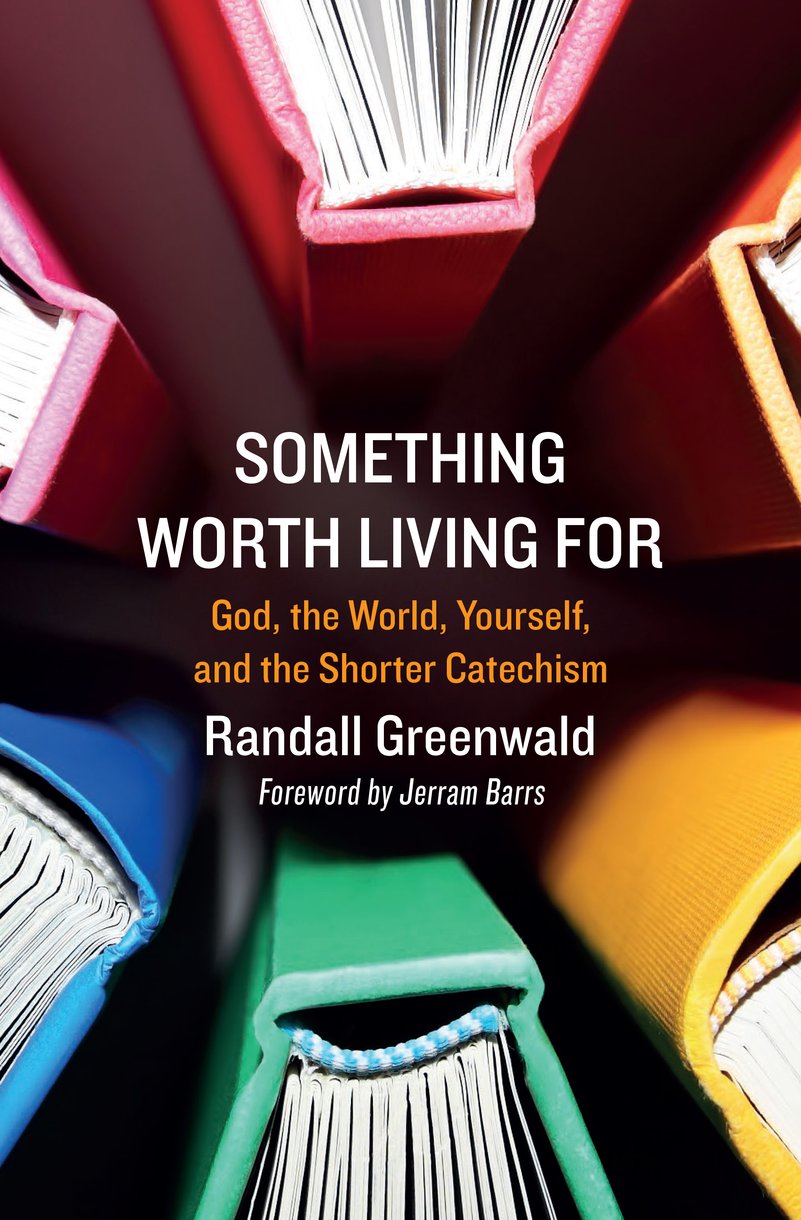 Released in the UK November 2020
Released in the US November 2020

Trade paperback | 256 Pages
9781527105881 • £8.99 $12.99

BISAC – REL009000
Something Worth Living For
God, the World, Yourself, and the Shorter Catechism
Randall Greenwald
Short chapters

Follows the structure of the Westminster Shorter Catechism

Basic explanation of doctrine
Lengthy, heavy, theological tomes have their place, but sometimes we need a simple way of understanding the doctrine that is central to our faith. The Westminster Shorter Catechism is designed to do just that. Randall Greenwald takes the question and answer format that it follows and, in short chapters, encourages us to dig for the gold that is to be found in its pages. Read, and be enriched.
Randall Greenwald
Randall Greenwald pastors Covenant Presbyterian Church in Oviedo, Florida, and is a guest lecturer at Reformed Theological Seminary in Orlando. A graduate of Covenant Theological Seminary, he previously wrote the family worship guide 'As for My House'. He and his wife Barb have six children and many grandchildren.
Related Titles
9781527102408
£15.99 $21.99

9781857922509
£17.99 $29.99

9781781918104
£6.99 $9.99

9781857922882
£2.99 $4.99
Christian Focus
… Greenwald helps us read our Bibles better, showing us the landmarks, highways, and terrain so that we can better cruise and delight in the backroad passages of Scripture.
Aimee Byrd
Author of 'Housewife Theologian', 'Theological Fitness', and 'No Little Women'
Finally a book of theology and the Reformed faith that won't bore the reader to death. This is a book that will be such an incredible tool for small study groups, leadership training and laypeople who are often looking for an understandable and useful guide to the Christian faith.
Steve Brown
Founder of Key Life Network and Bible teacher on the national radio program 'Key Life'
How refreshing to find this pastoral entryway to Christianity that uses the Westminster Shorter Catechism to help the interested perceive something more of the breadth and length and height and depth of the love of Christ that surpasses knowledge. I commend this book to all searching for something worth living for.
Michael Allen
John Dyer Trimble Professor of Systematic Theology, Reformed Theological Seminary, Orlando, Florida
The Shorter Catechism is one of those 'treasures in the attic,' as the late Dr. Hughes Old called them, that in more recent years have been re-discovered, brought down into the living room, dusted off, and re-utilized. It is a classic tool for parents who wish to transmit the content and reality of their faith to their children. Part of the dusting off process includes fresh expositions addressed to the living situation of the present generation. Randall Greenwald has done the church the favor of providing that fresh exposition. It will prove to be an effective aid to parents and Sunday school teachers who wish to communicate the gospel to the young people of today.
Terry L. Johnson
Senior Pastor, Independent Presbyterian Church, Savannah, Georgia