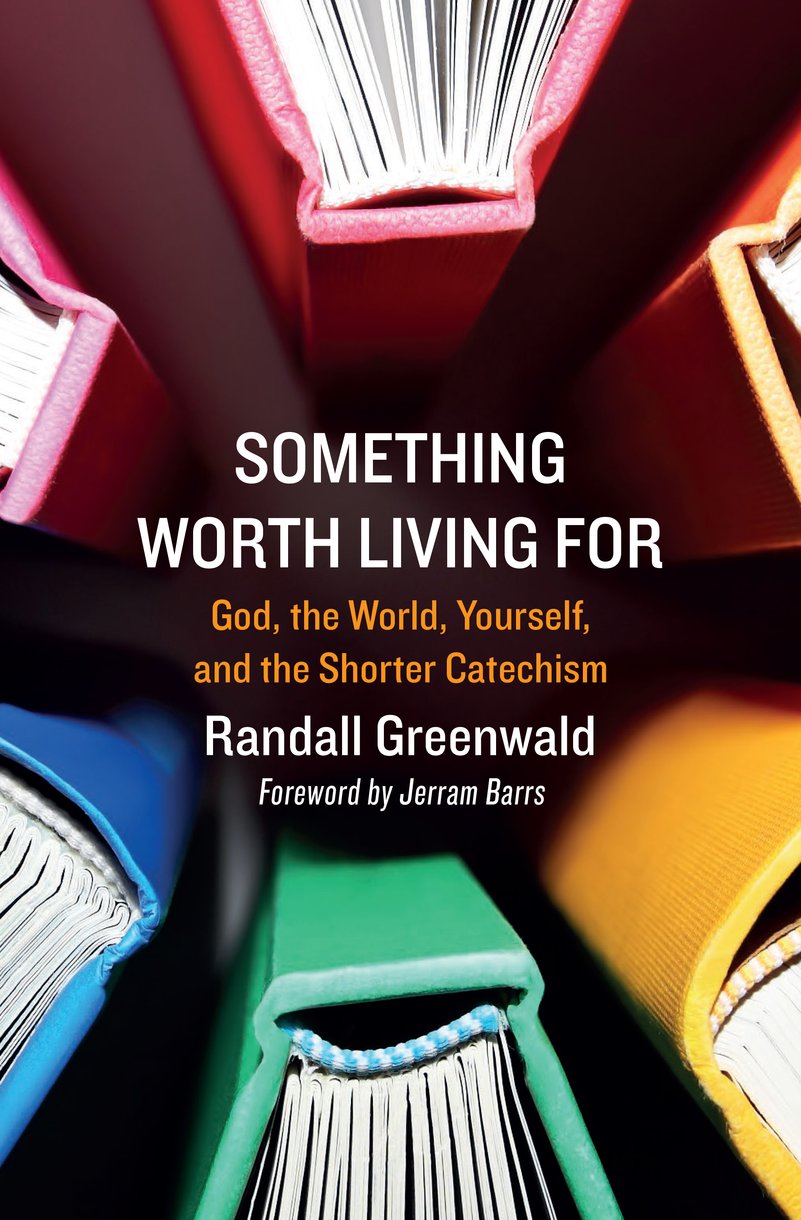 Released in the UK November 2020
Released in the US November 2020

Trade paperback | 256 Pages
9781527105881 • £8.99 $12.99

BISAC – REL009000
Something Worth Living For
God, the World, Yourself, and the Shorter Catechism
Randall Greenwald
Short chapters

Follows the structure of the Westminster Shorter Catechism

Basic explanation of doctrine
Lengthy, heavy, theological tomes have their place, but sometimes we need a simple way of understanding the doctrine that is central to our faith. The Westminster Shorter Catechism is designed to do just that. Randall Greenwald takes the question and answer format that it follows and, in short chapters, encourages us to dig for the gold that is to be found in its pages. Read, and be enriched.
Randall Greenwald
Randall Greenwald pastors Covenant Presbyterian Church in Oviedo, Florida, and is a guest lecturer at Reformed Theological Seminary in Orlando. A graduate of Covenant Theological Seminary, he previously wrote the family worship guide 'As for My House'. He and his wife Barb have six children and many grandchildren.
Related Titles
9781527102408
£15.99 $21.99

9781857922509
£17.99 $29.99

9781781918104
£6.99 $9.99

9781857922882
£2.99 $4.99
Christian Focus
Finally a book of theology and the Reformed faith that won't bore the reader to death. This is a book that will be such an incredible tool for small study groups, leadership training and laypeople who are often looking for an understandable and useful guide to the Christian faith.
Steve Brown
Founder of Key Life Network and Bible teacher on the national radio program 'Key Life'
Do we really need another book on the Westminster Shorter Catechism? It might be tempting to say we don't, since this classic summary of Bible doctrine already has countless summaries and explanations of it in circulation. But both the title and the table of contents of this particular volume immediately captured my imagination. Here is a fresh and thoughtfully applied exploration of the great truths that were first summarised for a distant generation, revisited for today.
Mark Johnston
Minister, Bethel Presbyterian Church, Cardiff, Wales
How refreshing to find this pastoral entryway to Christianity that uses the Westminster Shorter Catechism to help the interested perceive something more of the breadth and length and height and depth of the love of Christ that surpasses knowledge. I commend this book to all searching for something worth living for.
Michael Allen
John Dyer Trimble Professor of Systematic Theology, Reformed Theological Seminary, Orlando, Florida
Catechisms are an ancient and time–tested method that Christians have employed to pass on the core of what they believe about God and what He requires believers to do. Through a simple question–and–answer approach, young and old have been taught biblical truth about our great God and His ways. Randall Greenwald's new discussion of the Westminster Shorter Catechism, one of the most treasured of these catechisms, is indeed a welcome tool for exploring the riches of this particular catechism and, even better, for growing in the grace of the Lord Jesus.
Michael A. G. Haykin
Professor of Church History and Biblical Spirituality, The Southern Baptist Theological Seminary, Louisville, Kentucky