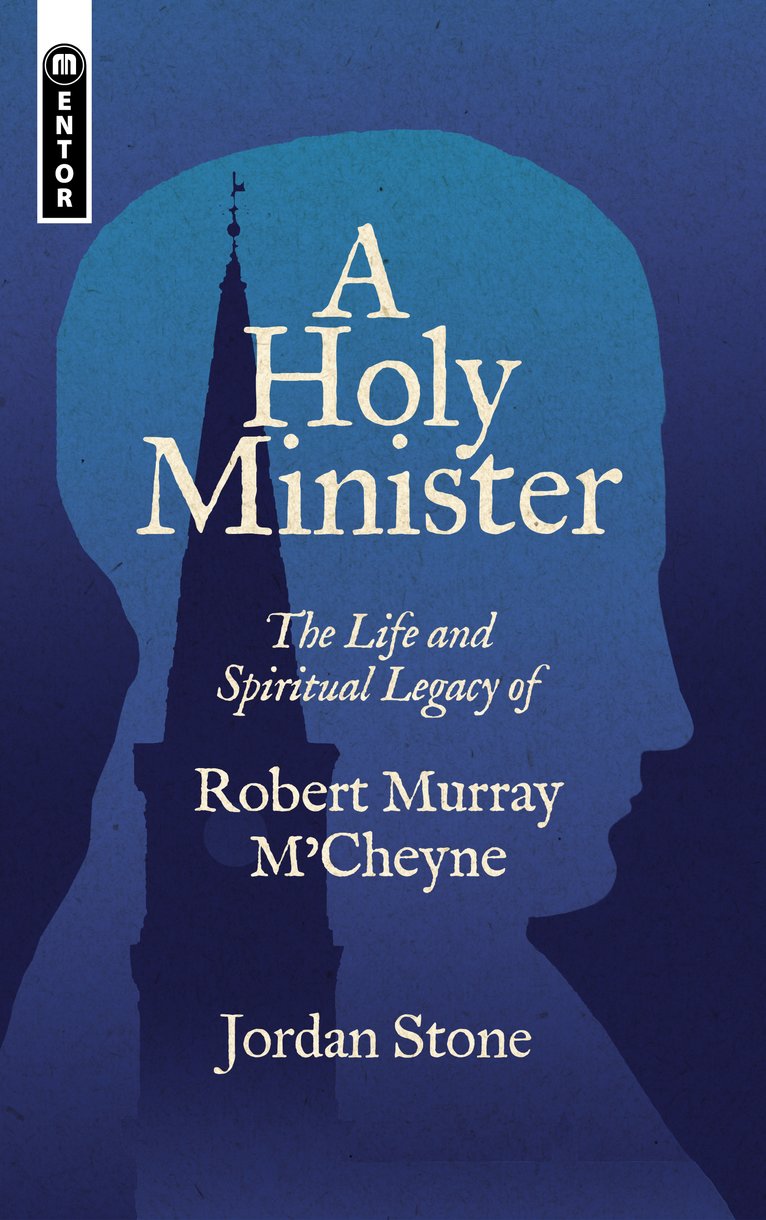 Released in the UK May 2021
Released in the US May 2021

Large trade paperback | 192 Pages
9781527106468 • £11.99 $16.99

BISAC – BIO018000
A Holy Minister
The Life and Spiritual Legacy of Robert Murray M'Cheyne
Jordan Stone
Life & theology of great 19th Century preacher

Often overlooked aspects of M'Cheyne's life

Powerful model for pastors
Robert Murray M'Cheyne was a 19th century preacher who is known not only for his powerful preaching, but for his personal holiness. Jordan Stone examines the force behind this holiness – his love for and communion with Christ. M'Cheyne prayed for, preached for and pursued holiness because he understood it to be the mature expression of love to Christ. Let us allow his unrelenting passion for piety convict our contemporary complacency and help us learn how to abide in the love of Christ.
Jordan Stone
Jordan Stone (Ph.D. The Southern Baptist Theological Seminary) is the senior pastor of Redeemer PCA in McKinney, TX, and lecturer in practical theology at Reformed Theological Seminary, Dallas. He is married to Emily, and they are the proud parents of six children.
Related Titles
9781527102699
£12.99 $17.99

9781527101487
£8.99 $12.99

9781857922585
£9.99 $16.99

9780906731512
£4.99 $6.99
Mentor
In terms of accessibility and usefulness to contemporary ministry I can think of no better book on M'Cheyne. Comprehensive and yet easily read it does not shy away from tough issues like how to deal with controversy.
David Meredith
Mission Director, Free Church of Scotland, Inverness
A Holy Minister features the vibrant spirituality and pastoral fervor of Robert Murray M'Cheyne. Stone has carefully studied and now winsomely presents this great example to ministers today. Let us pray for a generation of pastors who treasure Christ the way we see modelled in this work.
Matthew Boswell
Pastor, The Trails Church; Hymnwriter; Assistant Professor of Church Music and Worship, The Southern Baptist Theological Seminary
… there is danger in picking up this book. You will not only be inspired, you will be challenged. Christ's beauty and preciousness shined throughout M'Cheyne's life and ministry, as evidenced on every page of this book.
Jason Helopoulos
Senior Pastor, University Reformed Church, East Lansing, Michigan
During the twenty–nine years of his life Robert Murray M'Cheyne was an inspiration to his contemporaries and has continued to be so to countless ministers. Often, sitting in St Peter's Church in Dundee, I have wanted to ask the walls to tell me stories of the remarkable ministry he exercised within them between 1836 and 1843. Walls cannot speak, but books can. And while there are several excellent works on M'Cheyne, Jordan Stone has found a fresh way of bringing his story to life again. Here we are given glimpses of his personality, his devotion to Christ, the character of his ministry, the theology that gripped him, and the friends who surrounded him. Whether you have read everything you can about Robert M'Cheyne or have never heard his name before you will find both pleasure and challenge in Dr Stone's wonderfully readable A Holy Minister.
Sinclair B. Ferguson
Chancellor's Professor of Systematic Theology, Reformed Theological Seminary, Jackson, Mississippi