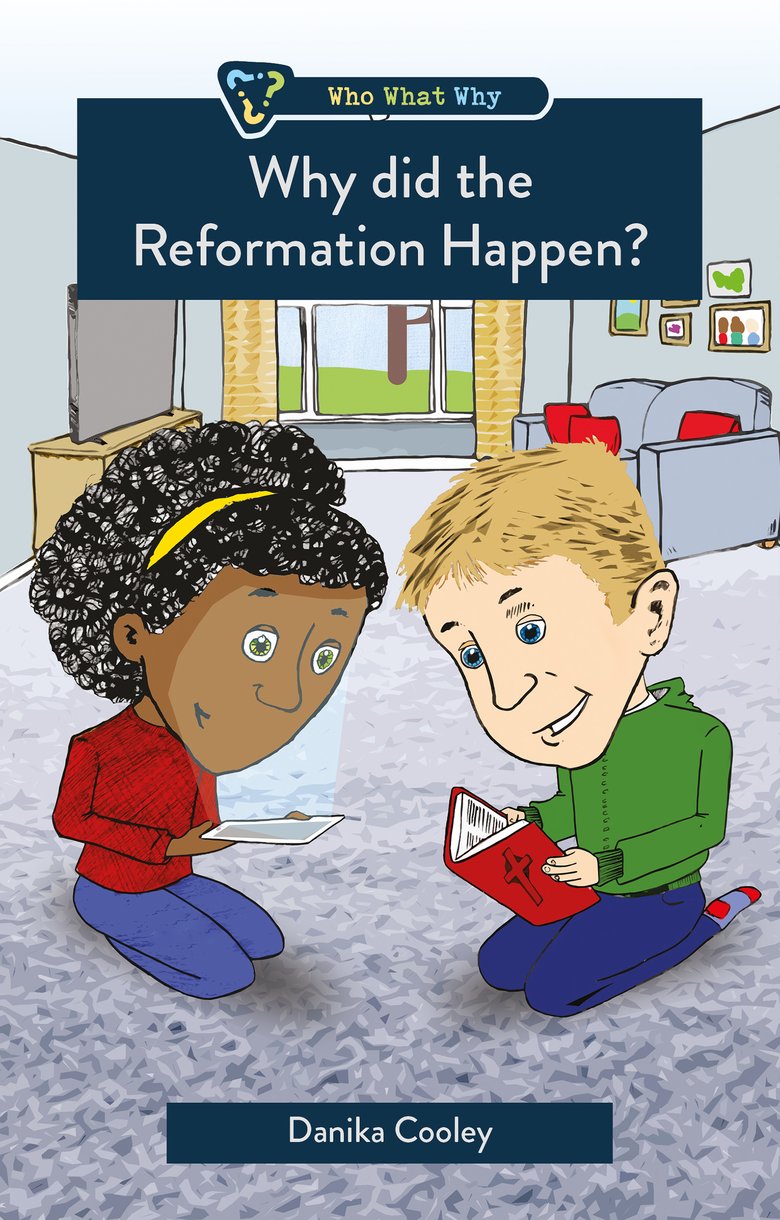 Released in the UK September 2021
Released in the US September 2021

Large trade paperback | 96 Pages
Read to me: 6–8
Read Myself: 9–11
9781527106529 • £6.99 $9.99

BISAC – JNF049260
Why did the Reformation Happen?
Danika Cooley
Explanation of the Reformation for 9–11s

Includes timeline and introductions to key people

From 'Who, What, Why' history series
The Church was following the words of men rather than the Word of God but brave men read God's Word and were saved from their sins. They fought for truth against the most powerful organizations of the time – the Church and the Crown. Danika Cooley explores how God's people changed the Church, Europe and the World. This is the story of how the Church found the gospel and the people heard about Christ.
Danika Cooley
Danika Cooley is a married mother of four, a grandmother, a blogger, a curriculum developer, and a writer. Danika's three year Scripture survey for preschool to high school, Bible Road Trip, is used across the globe. You can connect with Danika and find great resources for discipling your children at ThinkingKidsBlog.org.
Related Titles
9781781916780
£6.99 $9.99

9781781913208
£6.99 $9.99

9781527102385
£6.99 $9.99

9781781918036
£5.99 $8.99
CF4Kids
Danika Cooley gives us an engaging look into the world of the reformation with her Who, What, Why series. Her readers will find her books entertaining as well as helpful as she introduces them to all the important people, places and events. Throughout this series, children will be able see the hand of God in history.
Linda Finlayson
Author of 'God's Timeline' and 'God's Bible Timeline'