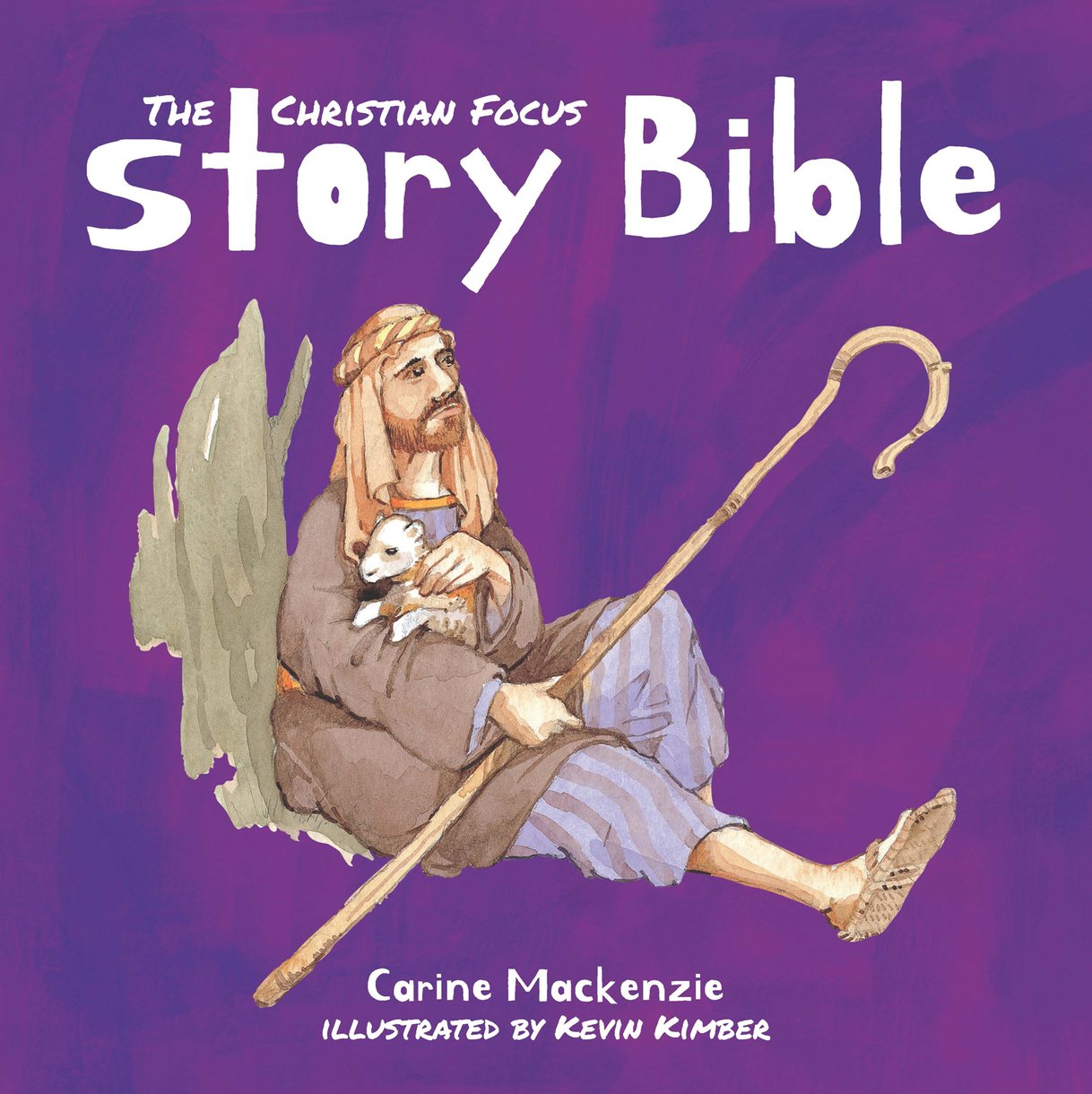 Released in the UK July 2021
Released in the US July 2021

Hardback 220 X 220 | 160 Pages
Read to me: 4–6
Read Myself: 6–8
9781527107045 • £13.99 $17.99

BISAC – JNF049040
Christian Focus Story Bible
Carine MacKenzie
Bible stories the whole family can enjoy together

Packed with beautiful full–colour illustrations

Extra features to help children interact with stories
This new edition of the popular Christian Focus Story Bible is packed full of adventure, excitement and surprises, with illustrations that will be enjoyed by children and parents alike. These simplified Bible stories are sure to be a firm family favourite.
Extra Features:
'God is' and 'Jesus is': Short sections that explain about the character and person of God and Jesus Christ.
Question Section: One simple question with each story will help young readers to engage with the text.
Reading tips: Advice for adults on how to develop a joy of reading God's word with their child.
Carine MacKenzie
Carine MacKenzie's talent for retelling Bible stories has meant that children from all over the world have been given the opportunity to discover Jesus Christ for themselves. She has sales of several million books and lives in Inverness, Scotland.
Related Titles
9781845505400
£12.99 $19.99

9781857928389
£9.99 $15.99

9781845501297
£6.99 $10.99

9781527100459
£11.99 $15.99