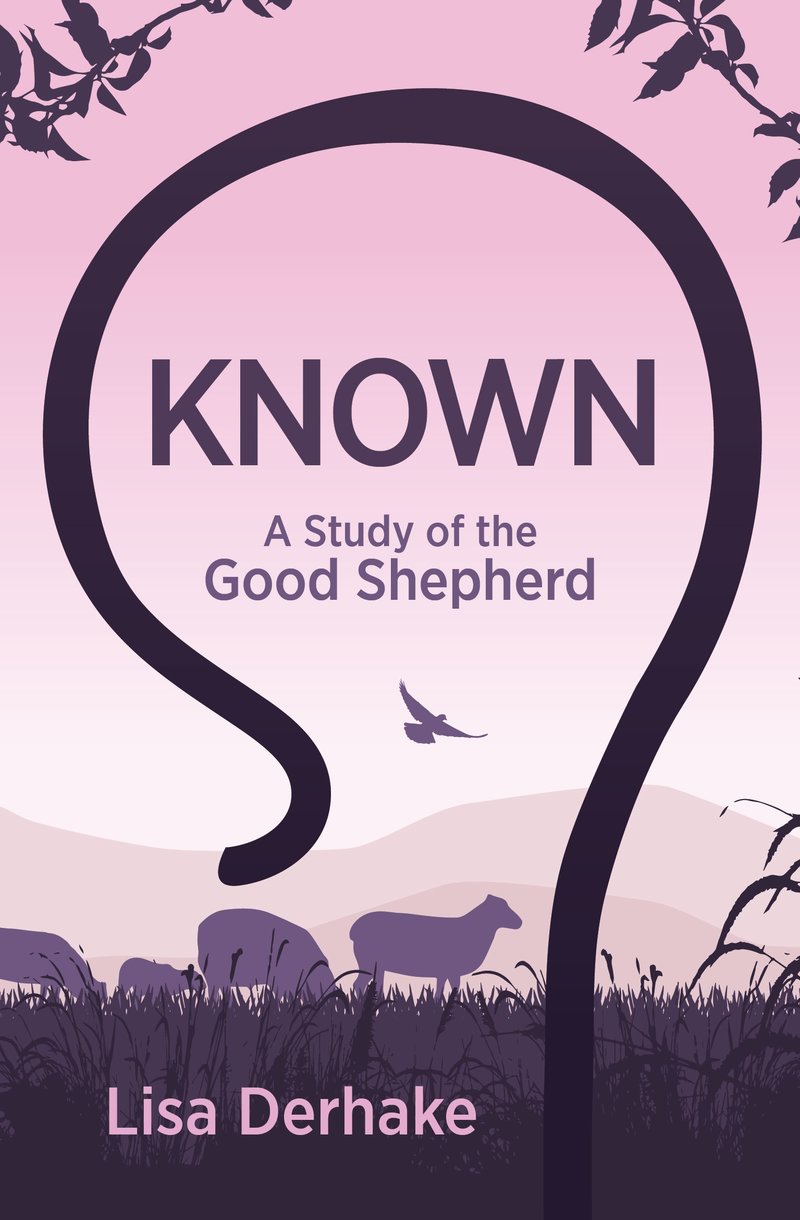 Released in the UK May 2022
Released in the US May 2022

Trade hardback | 168 Pages
9781527108387 • £9.99 $12.99

BISAC – REL012020
Known
A Study of the Good Shepherd
Lisa Derhake
10–week study following theme of Psalm 23

Engages with passings throughout Scripture

Encourages reader to engage with text first
Known is a 10–week Bible study with a strong exegetical bent and a touch of devotion. In it, the reader is taken on a journey to encounter our great Shepherd by using the framework of Psalm 23, layered with other passages of scripture that reveal the Lord as our Shepherd. The reader studies the text to first discover what it tells us about the Lord through observation and interpretation. The goal of the study is for the reader to be able to discover what the Biblical text means to her own life, in light of who God is and what He has done, with application coming after sound observation and interpretation.
Lisa Derhake
Lisa Derhake received her Medical Doctorate in 2006 but felt called to focus on being a wife and mother. She resides in Louisville, Kentucky with her husband Brian and their three amazing children. She has served in various roles in women's ministry, most recently as a Teaching Director at Sojourn Church East, where she helped equip women to read and understand God's Word. She writes regularly on her blog www.valleysandmountains.org.
Related Titles
9781527104808
£7.99 $9.99

9781781918272
£8.99 $13.99

9781781917831
£7.99 $12.99

9781857929423
£7.99 $11.99
Christian Focus
You don't know Lisa Derhake, but I attest to her excellent work. More importantly, you will be Known by our Good Shepherd as you follow her ten–week study of Psalm 23.
Gregg R. Allison
Professor of Christian Theology, The Southern Baptist Theological Seminary, Louisville, Kentucky
Through a carefully prepared study, employing thoughtful and insightful questions, Lisa guides us to discover for ourselves the beauty of our great shepherd and the impactful privilege of being known by him. Beginning in Psalm 23, she takes us on a journey through various passages of Scripture which illuminate and illustrate in God's own words, what it means to be shepherded by him. Lisa's own experience with these passages, her faithfulness to the inspired Word, and her commitment to transformative application make this study one that is sure to encourage, change, and stir in all of us a deeper love for the Good Shepherd!
Nora Allison
Formerly Director of Women's Ministry at Sojourn East, Louisville, Kentucky
It stirs my heart to hear the words of the good shepherd call out to me that I am known, this book can help us gaze afresh on the wonder it is that the God of the Universe knows us more intimately than anyone else and what satisfaction and fulfilment that brings.
Anna Putt
Keswick Ministries trustee Host of Shielded by Grace Podcast
This is a much needed word for our anxious souls in these anxious times. I was stirred to simultaneously dig deep and simply delight in this wonderful Psalm.
Daniel Montgomery
Founder and CEO of Leadership Reality and author of 'Leadership Mosaic' and 'How to be Present in an Absent World'