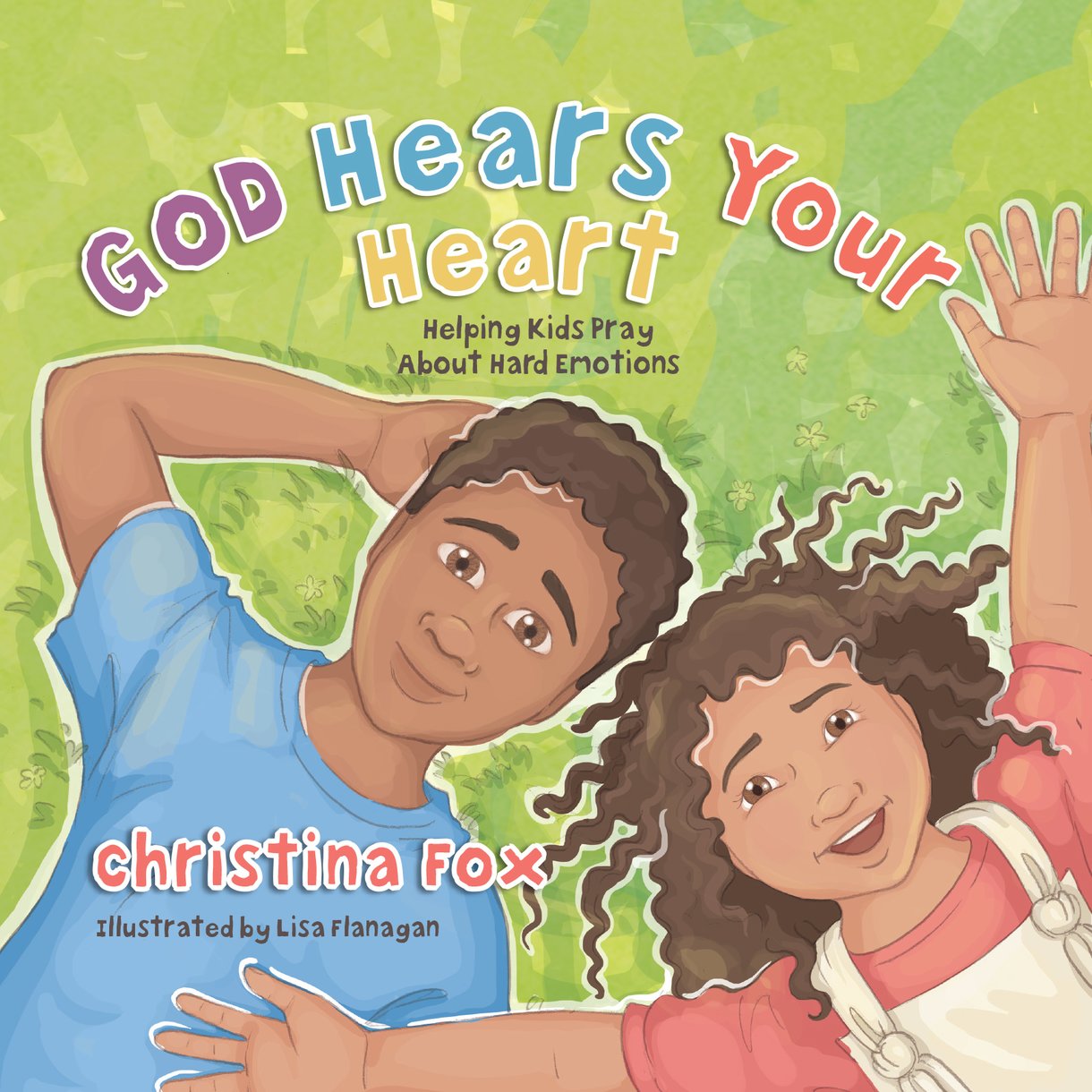 Released in the UK May 2022
Released in the US May 2022

Hardback | 80 Pages
Read to me: 4–6
Read Myself: 6–8
9781527108400 • £9.99 $13.99

BISAC – JNF049310
God Hears Your Heart
Helping Kids Pray About Hard Emotions
Christina Fox
Sequel to popular 'Tell God How You Feel'

Teaches kids to take every emotion to God in prayer

Covers anger, disappointment, guilt, and failure
God Hears Your Heart continues the story of Mia and Josh, begun in Tell God How You Feel. Mia and Josh are typical kids, dealing with hard and difficult emotions all kids feel: anger, disappointment, guilt, and failure. In God Hears Your Heart, they learn that God wants them to tell Him about all their feelings. They learn that He wants them to pray to Him and tell Him about how angry they feel when someone says something mean or how disappointed they feel when their plans get flipped upside down or how they feel when they fail at something. Mia and Josh learn just how much God loves and cares for them.
Christina Fox
Christina Fox is a counselor, retreat speaker, writer, and author of several books including 'Tell God How You Feel: Helping Kids with Hard Emotions' and 'A Heart Set Free: A Journey to Hope Through the Psalms of Lament'. You can find her at www.christinafox.com.
Related Titles
9781527106161
£9.99 $12.99

9781527106178
£6.99 $9.99

9781527105270
£7.99 $9.99

9781527104501
£3.99 $4.99
CF4Kids
If emotions are complex for adults (AKA, me!) to understand and respond to appropriately, how much more for children? This is why I'm so glad Christina has given us a helpful tool for guiding our kids through emotions like disappointment, anger, and failure. Best of all, she roots each lesson in biblical truth, particularly in the psalms which give voice to our hearts. I recommend this book to you!
Kristen Wetherell
Author of 'Humble Moms', 'Fight Your Fears' and co–author of 'Hope When It Hurts'
… a wonderful resource for children. It accomplishes the difficult task of turning children toward the Lord with their hard and unruly emotions without moralizing or excusing. Especially good on the disappointments every young human struggles to deal with and full of good advice and easy engagement for parents, this book is a must on every child's bookshelf!
Alasdair Groves
Executive Director of CCEF