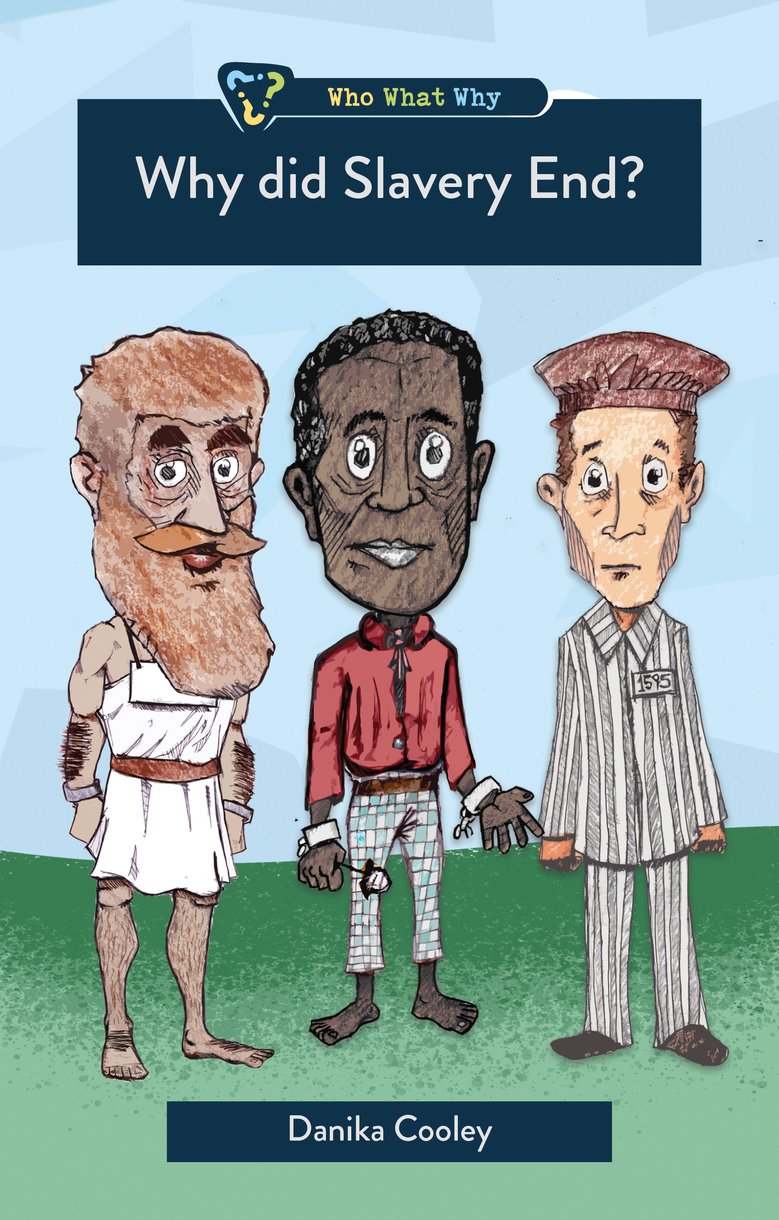 Released in the UK September 2023
Released in the US September 2023

Large trade paperback | 96 Pages
Read to me: 6–8
Read Myself: 9–11
9781527110113 • £6.99 $9.99

BISAC – JNF049290
Why Did Slavery End?
Danika Cooley
Great for homeschool

For 9–11–year–olds

Part of the Who What Why series
Slavery has been around for a long time. In the Bible, Joseph's brothers sold him into slavery, and the Israelites were slaves in Egypt until God freed them. Even much more recently, people were kidnapped and made to work. For a while, Christians ignored that slavery is wrong and pretended that enslaved people were not their neighbors. But a lot of Christians realised they were wrong, and between 1688 and 1888 AD there was a big fight to put a stop to slavery. This is the story of these Christians who loved their neighbors and how they fought to free them. Includes the story of how the abolition of the slave trade came about internationally, and facts about modern slavery, as well as a timeline of key dates.
Danika Cooley
Danika Cooley (ThinkingKidsBlog.org) is an award–winning author and Bible curriculum developer. The homeschool mother of four graduated from the University of Washington. Bible Road Trip™ and 'Help Your Kids Learn and Love the Bible' are used by families around the globe.
Related Titles
9781527106529
£6.99 $9.99

9781527106505
£6.99 $9.99

9781527106512
£6.99 $9.99

9781527110106
£6.99 $9.99
CF4Kids
Danika Cooley illustrates for us that the biblical truth that all human beings are made in the image of God is revolutionary. … May young people reading this book go on to be reformers in areas that need the light of God today!
Conrad Mbewe
Pastor, Kabwata Baptist Church, Kabwata, Zambia; Founding Chancellor, African Christian University, Lusaka, Zambia
Danika has done it again! Built on the foundation of God's command to love our neighbors as ourselves, in her Who, What, Why series, Danika comprehensively explores the tragic history of slavery throughout time and throughout the world. It's a sad history, but also a hopeful one, with God's gracious promise ultimately to set captives free.
Douglas Bond
Author of over 30 books, including 'War in the Wasteland' and 'The Resistance'
Danika Cooley had hit the mark with this series. Slavery is an ugly topic, but the stories of the Christian responses to the evil allow hope to shine through. Readers will learn a lot of history, but more importantly they will learn what it means to put the Gospel into action. A series well worth reading.
Linda Finlayson
Author of 'God's Timeline' and 'God's Bible Timeline'