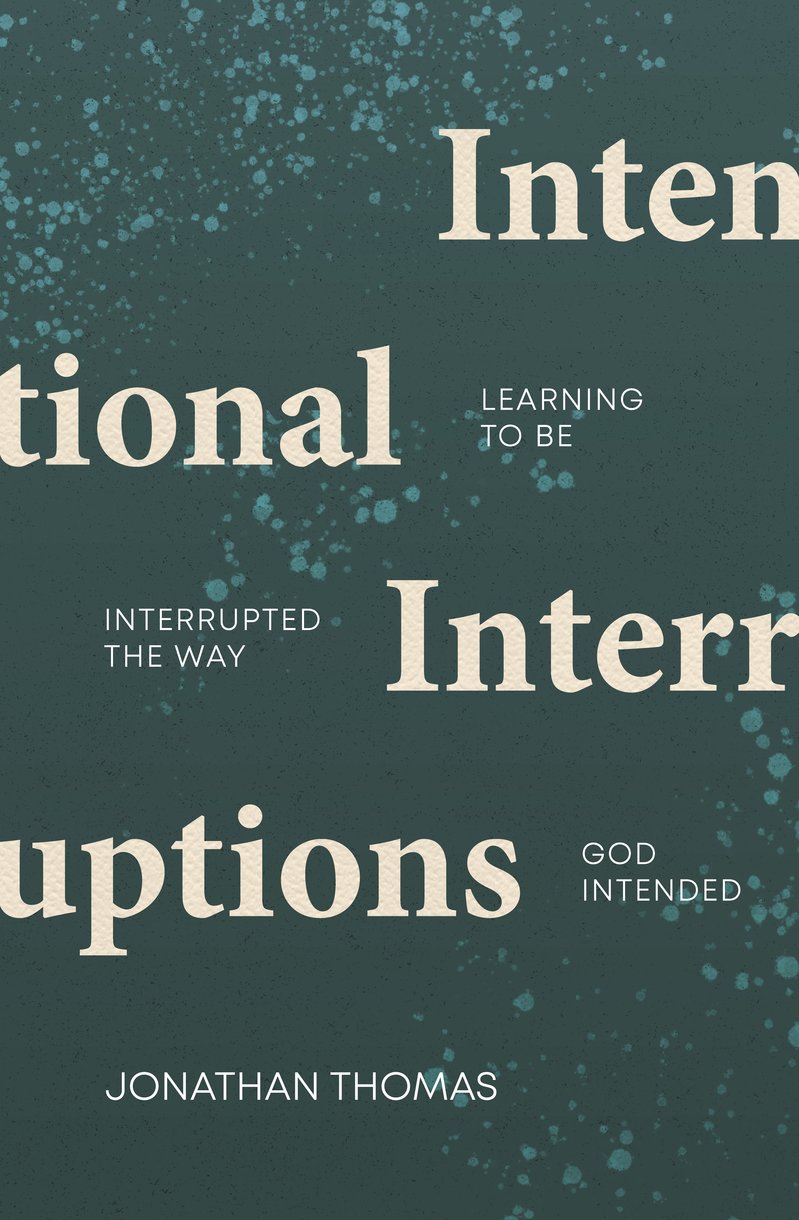 Released in the UK July 2023
Released in the US July 2023

Trade paperback | 168 Pages
9781527110205 • £8.99 $12.99

BISAC – REL012120
Intentional Interruptions
Learning to be Interrupted the Way God Intended
Jonathan Thomas
Exposing unhelpful interruptions in life

Allowing God to refocus our hearts on Him

Includes 'Selah' sections with each chapter
We are busy, and constantly bombarded. We are struggle to be fully present, always thinking ahead to the next thing, distracted by an email, playing worries over in our minds. But what effect is this having on our lives, relationships and, most importantly, our spiritual health? This book will not simply to get you off your phone, make more time to stop, or help you simplify and digitally detox. The aim is to invite you into the greatest life imaginable, one where we have the openness to be Interrupted by God and used in a way that will bring glory to Him.
Jonathan Thomas
Jonathan Thomas is married to Rebecca and they have 3 boys. He is the pastor of Cornerstone Church, Abergavenny; author of 'Thomas Charles: God's gift to Wales' (EMW/DayOne), and broadcaster with BBC Radio Wales where he is one of the presenters on 'All things considered'.
Related Titles
9781527107236
£8.99 $12.99

9781527110014
£11.99 $15.99

9781527108578
£9.99 $14.99

9781527105898
£8.99 $11.99
Christian Focus
Jonathan Thomas has done me (and all of us!) a great favour. I'm too easily distracted by things I should be able to say no to; and not prepared enough for the divine interruptions that King Jesus puts in my path. I need strategies to counter the former; I need encouragement to see and embrace the latter. In this helpful book, Thomas has given me both.
Adrian Reynolds
Head of National Ministries, FIEC
'Intentional Interruptions' is a gentle nudge from a friend to allow yourself to pause in your own plans to wonder at God's world, to step into someone else's world with help and hope, and to re–connect meaningfully with your Lord. Reading Jonathan Thomas' book reminded me that while everyone wants a piece of me these days, the Lord wants all of me every day.
Matthew C. Mitchell
Pastor, Lanse Evangelical Free Church, Pennsylvania; author, 'Resisting Gossip: Winning the War of the Wagging Tongue'