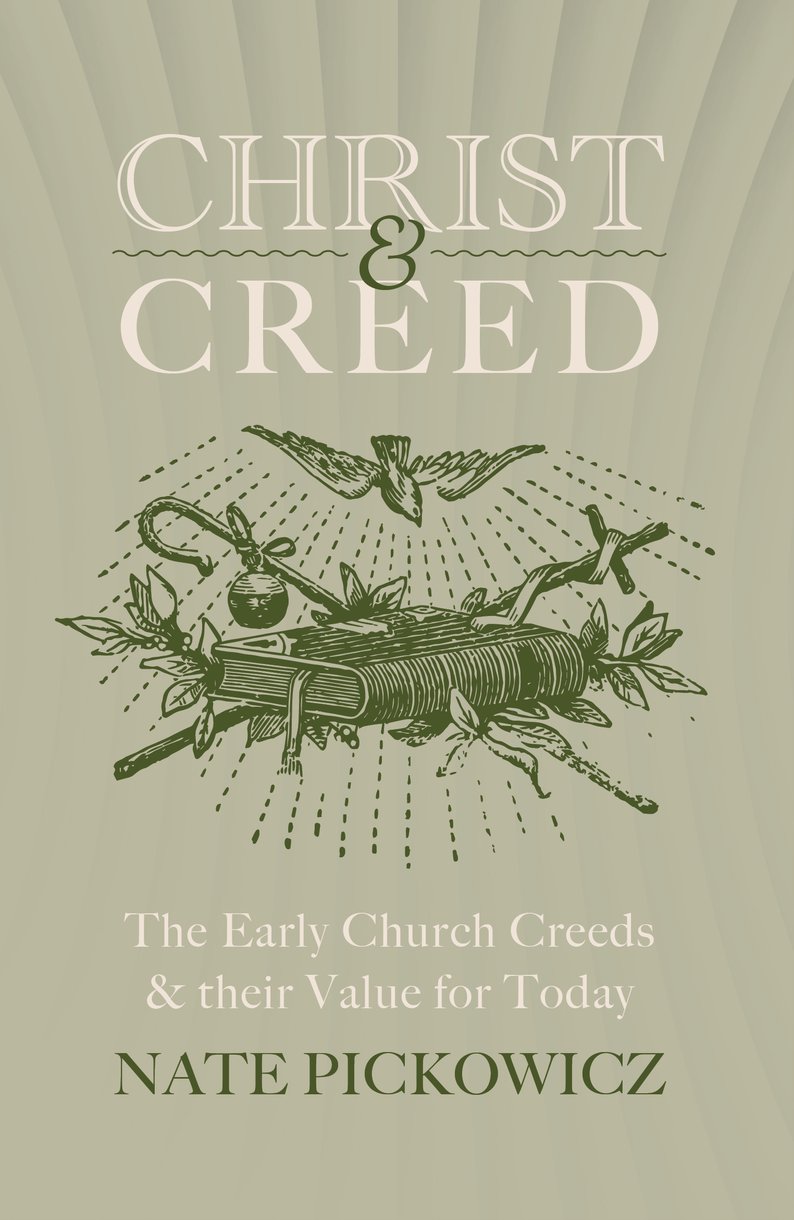 Released in the UK September 2023
Released in the US September 2023

Trade paperback | 112 Pages
9781527110403 • £8.99 $12.99

BISAC – REL067040
Christ & Creed
The Early Church Creeds & their Value for Today
Nate Pickowicz
Early major ecumenical creeds

Highlights distinctives and historical context

Creeds for the church today
From the Latin word credo, meaning 'I believe', creeds are statements of personal belief. They have been used throughout the history of the church to helpfully condense the fundamental beliefs of the Christian faith. In Christ & Creed Nate Pickowicz helpfully examines the early major ecumenical creeds, providing historical context and highlighting the distinctives in the Apostles' Creed, the Nicene Creed, the Definition of Chalcedon and the Athanasian Creed. He shows how these statements are still invaluable for the church today. It also includes a glossary and recommended further reading.
Nate Pickowicz
Nate Pickowicz is the teaching pastor of Harvest Bible Church in Gilmanton Iron Works, New Hampshire. He is also the author of several books including 'Why We're Protestant', 'The American Puritans', and 'How to Eat Your Bible'. He and his wife, Jessica, have three children.
Related Titles
9781527109124
£10.99 $15.99

9781845505134
£16.99 $22.99

9781527103337
£7.99 $9.99

9781527100886
£9.99 $15.99
Christian Focus
… Pickowicz ably expounds the subject without swamping interested newbies. Having read it closely, I heartily commend it to you with expectant prayers for your edification in our most holy and ancient faith.
D. Scott Meadows
Pastor, Calvary Baptist Church (Reformed), Exeter, New Hampshire
… helpfully brings ancient truth to the modern reader for the glory of God the Trinity and for the buttressing and augmenting of our faith.
Joel R. Beeke
President, Puritan Reformed Theological Seminary, Grand Rapids, Michigan
… outlines the historical context, the theological import, and the biblical roots of the affirmations of these time–honoured and normative texts. And it does all of this in language that is easy to grasp, which is no small feat… A great tool for both individual study and corporate reflection.
Michael A. G. Haykin
Professor of Church History and Biblical Spirituality, The Southern Baptist Theological Seminary, Louisville, Kentucky
When I was saved out of false doctrine it was the gospel that did it, but once saved I faced the tall task of sifting through the wreckage of twisted beliefs. Faithful forerunners have fought the fight, run their race, and left helpful doctrinal 'checkpoints' for us today. My friend Nate Pickowicz has put them all in this book for you. I know you'll be blessed!
Costi W. Hinn
Teaching Pastor, Shepherd's House Bible Church, Chandler, Arizona; Founder and President, For the Gospel