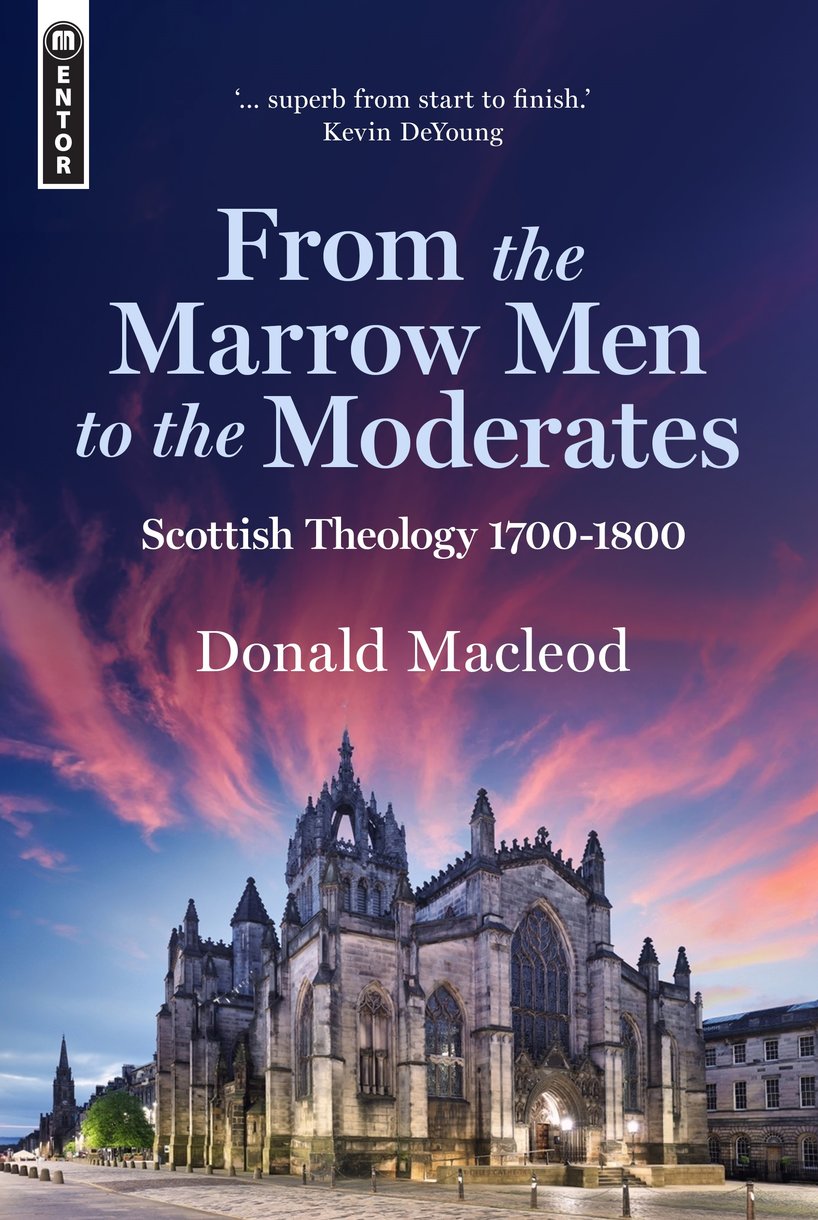 Released in the UK November 2023
Released in the US November 2023

Royale Hardback 234 X 156 | 352 Pages
9781527110489 • £24.99 $32.99

BISAC – REL067000
From the Marrow Men to the Moderates
Scottish Theology 1700–1800
Donald Macleod
Follow–up to Therefore the Truth I Speak

Fascinating period of Scottish theological history

By popular theologian and writer
Donald Macleod is our reliable guide through all dissentions and disagreements of the eighteenth century. Drawing attention to the major characters of the period and gives a faithful account of the theological discussions, including the social, economic, ethnic, and personal factors involved. He also subjects these discussions to theological evaluation. A fascinating look at a crucial period for anyone with an interest in theological history.
Donald Macleod
Donald Macleod (1940–2023) was the Principal of the Free Church of Scotland College, Edinburgh until 2010. Regarded as one of Britain's most prominent theologians he wrote extensively on a wide range of issues.
Related Titles
9781527102415
£24.99 $32.99

9781845504793
£24.99 $39.99

9781527109735
£21.99 $29.99

9781527109018
£15.99 $22.99
Mentor
Anyone interested in the rich and consequential history of the Scottish church will benefit immensely from this well–written, deeply learned, carefully judicious, and engrossing work. It is superb from start to finish. Surely, this series of volumes is destined to become a standard work in the field of Scottish ecclesiastical history and theology.
Kevin DeYoung
Senior Pastor, Christ Covenant Church, Matthews, North Carolina
This is Scottish Church history and theology as only the late Donald Macleod could tell it. In these to–be–treasured pages his unmatched knowledge of Scotland's pastor–theologians combines with an obvious love for both them and their theology.
Sinclair B. Ferguson
Chancellor's Professor of Systematic Theology, Reformed Theological Seminary, Jackson, Mississippi
What you are thus holding is not only the mature assessment of a crucial era in Scottish church history and theology by one of Scotland's most important contemporary theologians but his last word.
Ligon Duncan
Chancellor and CEO, Reformed Theological Seminary
Professor Macleod … has a practical purpose, to expound the teaching of the eighteenth century about the experience of grace so as to give insight into the same experience in the twenty–first century.
David Bebbington
Professor of History, University of Stirling, Stirling