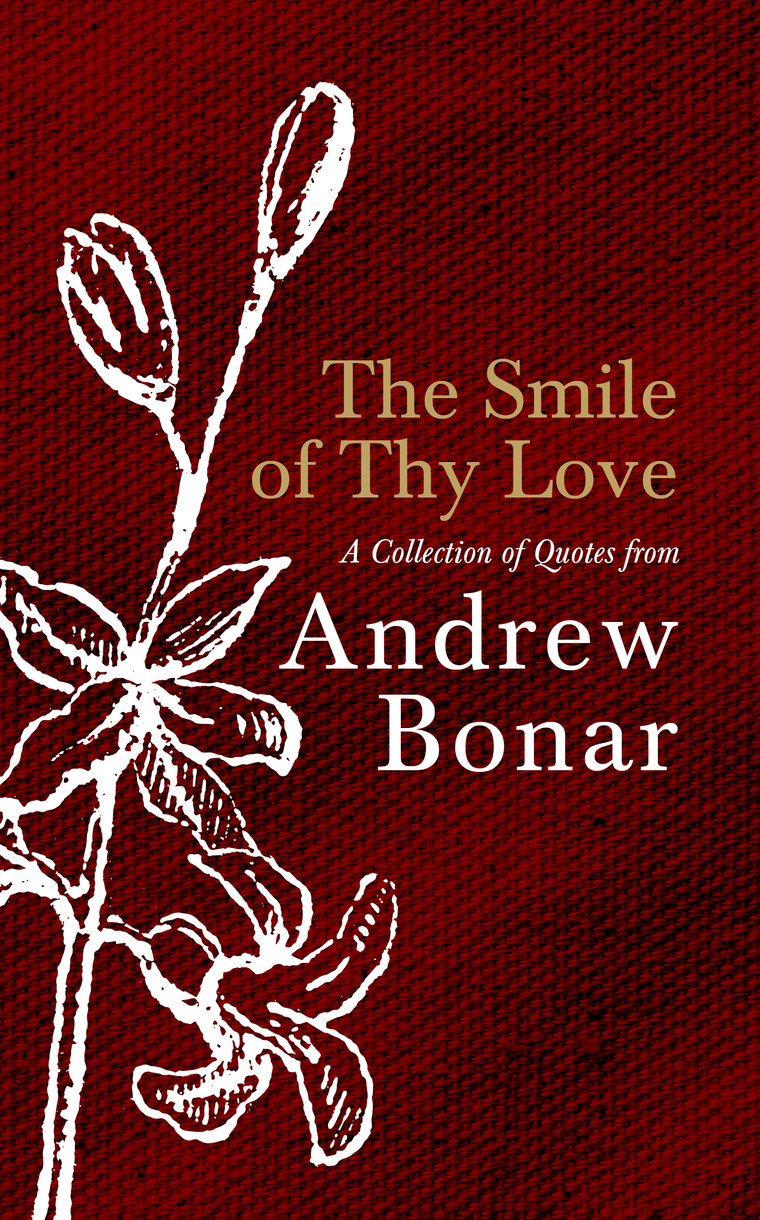 Released in the UK January 2024
Released in the US January 2024

Pocket hardback | 104 Pages
9781527110656 • £9.99 $13.99

BISAC – REL012120
The Smile of Thy Love
A Collection of Quotes from Andrew Bonar
Andrew Bonar
Beloved 19th Century Scottish minister

Hardback gift book

Includes short biography of Bonar
Andrew Bonar was a nineteenth–century Scottish minister who participated in many of the important ecclesiastical changes that happened between 1840 and 1890. He was a much–loved and highly admired man within the Scottish evangelical church. His words still challenge and encourage the Christian reader today.
This short book includes a variety of material by and about Andrew Bonar, including a brief biography; a selection of his sayings; a pastoral letter to his congregation in Collace that he wrote from the Holy Land while on a visit there; a magazine article about visiting the sick; and a sermon he preached on the love of the Father.
Andrew Bonar
Andrew Bonar (1810-1892) was a minister of the Free Church of Scotland in Glasgow and was the younger brother of the noted hymn writer Horatius Bonar. He was also the author of a famous biography of Robert Murray McCheyne.
Related Titles
9781527107274
£8.99 $12.99

9781527109711
£12.99 $16.99

9781527106109
£8.99 $12.99

9781527106093
£8.99 $12.99
Christian Heritage
… a lovely window onto 19th–century evangelical piety. Reading it will fuel your desire for holiness and your passion for the lost – all with the bonus of an excellent chapter on visiting the sick.
Tim Chester
Author and senior faculty member, Crosslands Training
Today we need more Christians—and especially more pastors—whose love for God's people flows out of their love for God himself. We need men with spiritual roots that deepen as they progress in their service to Christ. Andrew Bonar exemplified this. As God used him more widely, Bonar's private devotion seems to have gone deeper. This brief biographical sketch, pastoral letter, and collection of quotes, introduces readers to a pastor who loved and cared for Christ's church while drawing from a deep spiritual well of God's love in Christ.
Jonathan Master
President, Greenville Presbyterian Theological Seminary, South Carolina