Description
The world has gone gray-fuzzy, blurry, gender-neutral gray. In a secularist culture, many people today are confused about what it means to be a man or a woman. Even the church struggles to understand the meaning of manhood and womanhood. In The Grand Design, Owen Strachan and Gavin Peacock clear away the confusion and open up the Scriptures. They show that the gospel frees us to behold the unity and distinctiveness of the sexes. In Christ, we have a script for our lives. Doxology, we discover, is in the details.
About Owen Strachan
Owen is Associate Professor of Christian Theology at MBTS in Kansas City, Missouri. He is the Director of the Center for Public Theology at MBTS and author of 'Reenchanting Humanity: A Theology of Mankind'.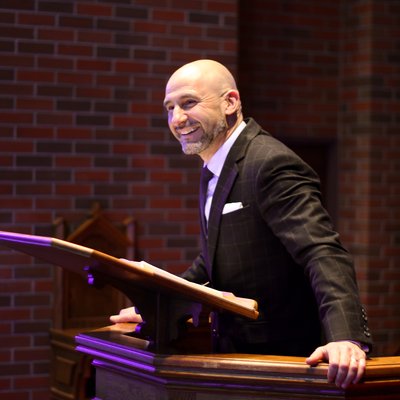 About Gavin Peacock
Gavin is husband to Amanda and father to Jake and Ava. He is associate pastor at Calvary Grace Church of Calgary, and the Director of International Outreach for CBMW. He played football professionally for Chelsea, QPR and Newcastle Utd and was a pundit on BBC Match of the Day.