Description
God made sexuality. It is a gift and stewardship from God. But there is much more to human identity than sexuality. We were made for eternity, where the church will be married to Christ. Let us look at the words of God about homosexuality and run straight into the arms of Christ, the Savior who welcomes repentant sinners of every kind to a kingdom not built with man's strength, but with the very power and grace of God.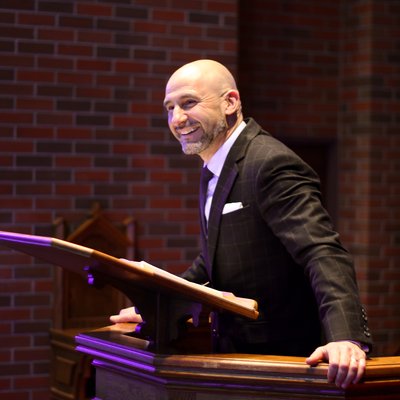 About Gavin Peacock
Gavin is husband to Amanda and father to Jake and Ava. He is associate pastor at Calvary Grace Church of Calgary, and the Director of International Outreach for CBMW. He played football professionally for Chelsea, QPR and Newcastle Utd and was a pundit on BBC Match of the Day.
About Owen Strachan
Owen Strachan is Provost and Professor of Theology at Grace Bible Theological Seminary in Conway, Arkansas.