Description
The fascinating stories of these fifty girls who were used by God will inspire young readers.
The stories of Helen Roseveare, Corrie Ten Boom, Joni Eareckson and many others are brought to life by award–winning author Irene Howat. Each book contains the stories of ten girls who grew up to be used by God in amazing ways. Readers will not only be amazed at the bravery, cleverness and faith of these girls, but will be inspired to look to the God who worked through each of them.
The books contain ten easy to read chapters of equal length. Each character's chapter begins with an incident or memory from their childhood, reminding the reader that people who grew up to do amazing things were once children just like them. The chapters have a fact file, a keynote, a think spot and a prayer to help think through and apply what has been learned in the chapter. The books also conclude with a quiz to see how much the reader remembers. This box set contains all five Ten Girls books in a cardboard slipcase.
The set includes
Ten Girls Who Changed the World (Isobel Kuhn; Mary Slessor; Joni Eareckson; Corrie Ten Boom; Evelyn Brand; Gladys Aylward; Jackie Pullinger; Amy Carmichael; Elizabeth Fry; and Catherine Booth)
Ten Girls Who Used Their Talents (Anne Lawson; Selina Countess of Huntingdon; Mildred Cable; Katie Ann Mackinnon; Sarah Edwards; Patricia St John; Helen Roseveare; Harriet Beecher Stowe; Mary Verghese; and Maureen McKenna)
Ten Girls Who Made History (Mary Jane Kinnaird; Emma Dryer; Florence Nightingale; Lottie Moon; Ida Scudder; Jeanette Li; Henrietta Mears; Bessie Adams; Betty Greene; and Elisabeth Elliot)
Ten Girls Who Didn't Give In (Blandina; Perpetua; Lady Jane Grey; Anne Askew; Lysken Dirks; Marion Harvey; Margaret Wilson; Judith Weinberg; Betty Stam; and Esther John)
Ten Girls Who Made a Difference (Monica of Thagaste; Katherine Luther; Susanna Wesley; Ann Judson; Maria Taylor; Susannah Spurgeon; Bethan Lloyd–Jones; Edith Schaeffer; Sabina Wurmbrand; and Ruth Bell Graham)
The Lightkeepers introduces readers aged 8–12 to the enjoyment of reading Christians biographies. The series also includes Ten Boys Who Changed the World; Ten Boys Who Used Their Talents; Ten Boys Who Made History; Ten Boys Who Didn't Give In; Ten Boys Who Made a Difference; and Lightkeepers Boys Box Set.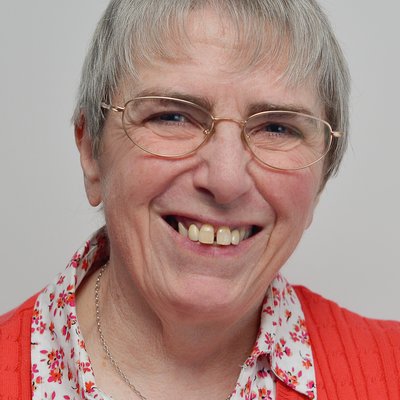 About Irene Howat
Irene Howat is an award–winning author and poet who lives in Scotland. She has published many biographical books for all ages and is particularly well–known for her biographical material. She has written many books about the lives of different Christians from around the world. She has also written an autobiographical work entitled 'Pain My Companion'.